The Secret Girl by C.M. Stunich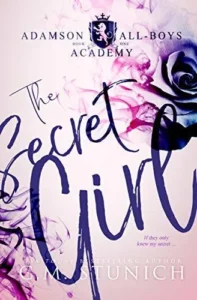 Oh what's that? You want a reverse harem bully romance book where the girl disguise as a boy in a boy-only school trope?
Oh there's more? You want to read a Kindle Unlimited book that is literally if Ouran Host Club is an English novel?
Oh you want more? You want if it's a Ouran Host Club English novel except it's real reverse harem and the heroine actually ends up with all the guys?
Yeah I got your recommendation right here pal.
Hover over the image to pin it and save it to your board so you can look back on it later!