Almost Perfect by E.F. Dodd Book Spotlight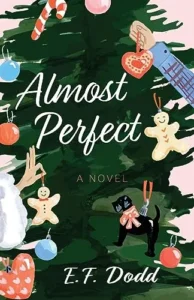 Genre: Holiday, Romance, Christmas
All he wants for Christmas is her.

Dave Richardson's life hasn't turned out the way he thought it would. He never expected to slink back to his hometown of Rochester two years ago and take a bartending job, nor did he expect he'd still be tending said bar. Everyone thought he would achieve great things. Hell, he'd believed he would achieve great things.
But when Vivian Walters walked into his bar, wearing that dress, on a random Wednesday night . . . things were looking up for the first time in a long time. And they looked even better when he got her number, even if it was obvious she didn't see things between them lasting beyond her night out on Sunday. If he wanted to keep a woman like her, he'd need to become the man he was supposed to be, and fast.

If there was one thing Vivian "V" Walters liked almost as much as designer heels, it was checklists. They'd served her well her entire life- first with college, then med school, landing the perfect internship followed by an even better residency, and, finally, her dream job. So far, her checklist for the perfect man hadn't panned out the same way.
But that didn't mean she would lose her ever-loving mind and chuck it all out the window for a hot, sweaty weekend with a bartender . . . right?
No matter how good he looked in those worn jeans, or how his blond hair curled just so at the nape of his neck, or the way his deep-brown gaze made her stomach somersault. And even if she gave in to her purely physical attraction to him, it wouldn't be anything other than a fling . . . would it?
About the Author of Almost Perfect
Like her heroines, E.F. Dodd came from a close-knit family in a small town in North Carolina. Although she dallied briefly with city life, she retreated back to the country, where she now lives with her long-time boyfriend and an English bulldog. From a young age, she enjoyed creating stories, including the time at five years old when she'd almost convinced her grandmother that she'd gone horseback riding all alone… until she added a friendly crab to the storyline. With age came wisdom and the understanding of how far to stretch a plotline. E.F. Dodd is the author of Risky Restoration (2021), Earning It (2022), A Higher Standard (2023), and Almost Perfect (2023).
Connect with Dodd at www.efdoddwrites.com and on Instagram @e.f.dodd.
Almost Perfect is available wherever books are sold.
REVIEW COPIES OF ALMOST PERFECT AVAILABLE UPON REQUEST
Almost Perfect Tour Schedule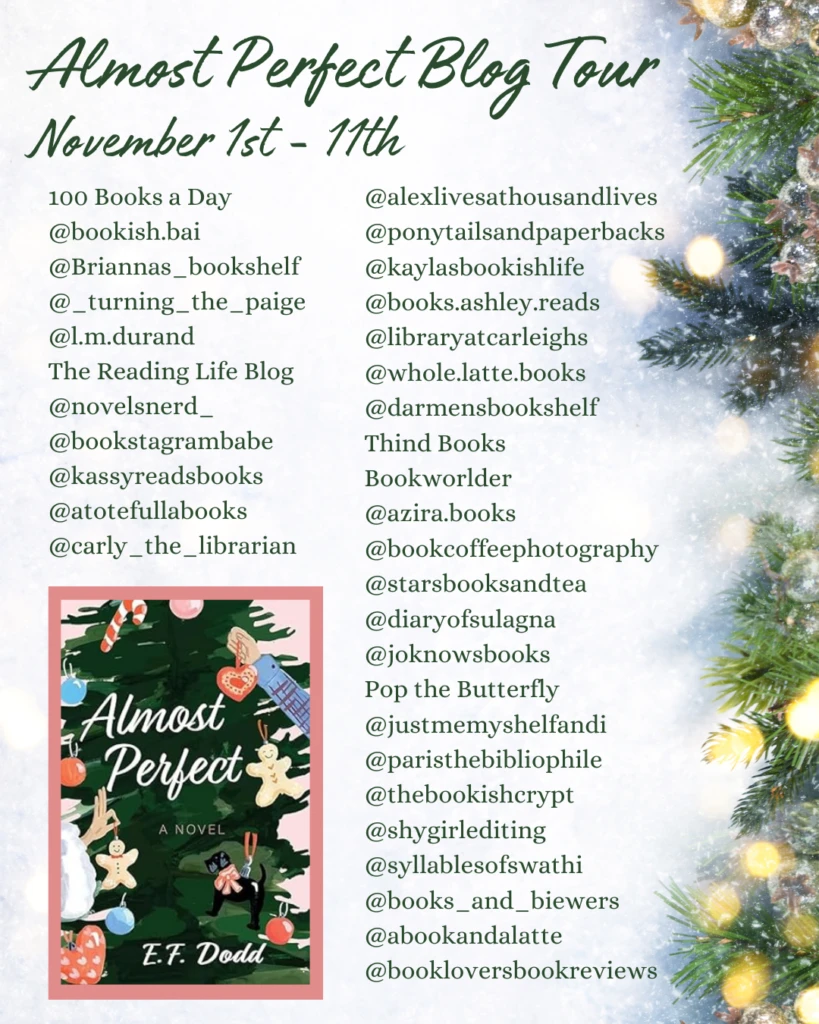 As many readers may know (especially romance book readers), oftentimes we like to seek out book tropes and read romance books that include the book tropes we usually like and the book tropes we want to read at the moment. It's what drives a lot of book recommendations and is a common way we seek out books to read.

If you are a reader who is interested in:
Tracking tropes that you have already read
Tracking tropes that you would want to read in the future
Collect original trope ideas that you came up with (and haven't come across before)
Then this book trope reading journal is perfectly made for you!