About L. Ron Hubbard Presents Writers of the Future Volume 39
In the world of speculative fiction… Your favorite authors…Have selected the best new voices of the year. 24 Award-winning Authors and Illustrators. 3 Bonus Short Stories by Kevin J. Anderson • L. Ron Hubbard • S. M. Stirling. Art and Writing Tips by Lazarus Chernik • L. Ron Hubbard • Kristine Kathryn Rusch. Edited by Dean Wesley Smith • Jody Lynn Nye. 16-page color gallery of artwork • Cover art by Tom Wood.
Check out the stories Brandon Sanderson, Orson Scott Card, Nnedi Okorafor, Robert J. Sawyer, Kevin J. Anderson, Jody Lynn Nye and others chose as the best of the best. Be amazed. Be amused. Be transported … by stories that take you by surprise and take you further and deeper into new worlds and new ideas than you've ever gone before….Twelve captivating tales from the most exciting new voices in science fiction and fantasy accompanied by three from masters of the genre.
L. Ron Hubbard Presents Writers of the Future Volume 39 Review
I was compensated for my time reading the book and writing this review. However, all thoughts and opinions expressed are my own and are based on my honest personal experience reading the book. Nor did the author in any way shape or form ever pressure me to give a positive review.
Well, this is definitely not the usual type of book that I read! But am I pleasantly surprised.
L. Ron Hubbard Presents Writers of the Future Volume 39 is a book that features a diverse collection of 12 different captivating short stories, each from a different author, and each offering readers a unique journey through the realms of science fiction and fantasy (the following list courtesy of the Goodreads blurb):
Kitsune / Devon Bohm: A miracle? An omen? Or something else? One day, they arrived in droves—the foxes of the desert, the field, the imagination…. Illustrated by Alaya Knowlton
Moonlight and Funk / Marianne Xenos: When a vampire, a dragon and a shape-shifting Chihuahua meet on a beach in Key West, fireworks go off! But that's just the background. Illustrated by April Solomon
Fire in the Hole / Kevin J. Anderson: Dan Shamble, Zombie P.I., faces one of his funniest and most perplexing cases ever—an enlightened ogre, a salamander with low self-esteem, and a raging fire dragon terrorizing the Unnatural Quarter!
Death and the Taxman / David Hankins: The Grim Reaper, trapped in an IRS agent's dying body, must regain his powers before he dies and faces judgment for his original sin. Illustrated by Sarah Morrison.
Under My Cypresses / Jason Palmatier: In a metaverse future, a woman who exposes falseness in others must decide what is real to her, the love she lost or the love she may have found. Illustrated by Helen Yi
The Unwilling Hero / L. Ron Hubbard: Vic Harden wasn't lured by glory on a daring mission into the reaches of outer space, he was ordered out there by his editor. Illustrated by Bruce Brenneise
White Elephant / David K. Henrickson: Dangerous opportunities present themselves when an alien ship arrives in the solar system seeking repairs. Illustrated by Kristen Hadaway
Piracy for Beginners / J. R. Johnson: With her spaceship at the wrong end of a pirate's guns, a former war hero must face down her enemies and demons to save Earth's last best chance for peace. Illustrated by Chris Binns
A Trickle in History / Elaine Midcoh: Years after the Second Holocaust, the last surviving Jews on earth attempt to rewrite the past. Illustrated by Jose Sánchez
The Withering Sky / Arthur H. Manner: When I said I'd do anything to pay off my debts and get back home to Earth, I didn't mean survey a derelict spaceship at the edge of the solar system, but here I am. Illustrated by Ximing Luo
The Fall of Crodendra M. / T. J. Knight: High-powered telescopes bring galactic life to our TVs, and network tuner Hank Enos figures he's seen everything, until the day an alien boy stares back. Illustrated by Chris Arias
Constant Never / S. M. Stirling: Knights, damsels and dragons, curses and fates foretold, the stuff of legends and stories, but unexpectedly perverse. Illustrated by Nick Jizba
The Children of Desolation / Spencer Sekulin: Determined to save his wife, Tumelo takes an unlikely client through South Africa's ruins to the heart of the Desolation, a journey that will cost or save everything. Illustrated by Alexandra Albu
Timelines and Bloodlines / L. H. Davis: When a terrorist smuggles a nuclear weapon into London, a team regresses in time to AD 1093 to assassinate a knight on the battlefield, thereby eliminating the terrorist a millennia before his birth. Illustrated by Clarence Bateman
The Last History / Samuel Parr: The Grand Exam, a gateway to power for one, likely death for all others, its entrants include ambitious nobles, desperate peasants, and Quiet Gate, an old woman with nothing left to lose. Illustrated by Dao Vi
Some of these are wild and make me feel like I'm reading a transcript of a fever dream but in a good way, such as Kistune, Moonlight and Funk, Fire in the Hole. Others are more serious, including A Trickle in History, The Children of Desolation, andThe Last History. And all are fantastic.
However, while each of these short stories held its own unique charm, it's important to acknowledge that not all of them were a perfect read for me. The enjoyment factor and the execution of the narratives varied, leading to some stories standing out more prominently than others. For example, Timelines and Bloodlines is a story that particularly resonated with my inner history nerd. Its premise is undeniably one of the most intriguing concepts I've encountered in recent memory.
Exploring the hypothetical scenario of a time-travelling terrorist armed with a nuclear weapon attempting to alter history was not a scenario that I could've thought up when I was daydreaming in bed before I slept. And definitely was not a set-up that I would've ever expected in anything I'd read. But once I encountered it within these pages, I was immediately captivated and needed to know what happens next. And I think the story did a great job offering a satisfying closure and development considering its short length.
Given that this book comprises a collection of short stories rather than a traditional novel with a single continuous narrative, I had quite a difficult time figuring out how to write a review for it since I felt like a "standard review" that I usually do would not do it justice. Furthermore, each short story within this collection possesses its own distinct strengths and weaknesses, and not all of them left a lasting impression on me substantial enough to elicit specific comments due to their brevity.
However, what I can confidently say is that, as a whole, this book is an absolute gem for reading entertainment. If you happen to find yourself in the midst of a reading slump or are simply searching for a quick and engaging literary escape, this book offers a delightful remedy. Its diverse array of stories, each presenting a contrasting narrative, provides a thoroughly enjoyable reading experience that is reminiscent of a real-life roller coaster ride with how drastically distinct each story is.
In sum, this book made me feel like I was doing a fun activity instead of a sedentary activity, offering a diverse array of stories that had me thoroughly entertained from start to finish. An absolute blast of a journey!
L. Ron Hubbard Presents Writers of the Future Volume 39 Promotions
TWO ONTARIO AUTHORS ARE WINNERS IN INTERNATIONAL WRITERS CONTEST
Ontario authors Spencer Sekulin and J.R. Johnson are winners in the L. Ron Hubbard Writers of the Future Contest earning them both a trip to Hollywood, a week-long master-class workshop and winning stories will be published in the international bestselling anthology, L. Ron Hubbard Presents Writers of the Future Volume 39.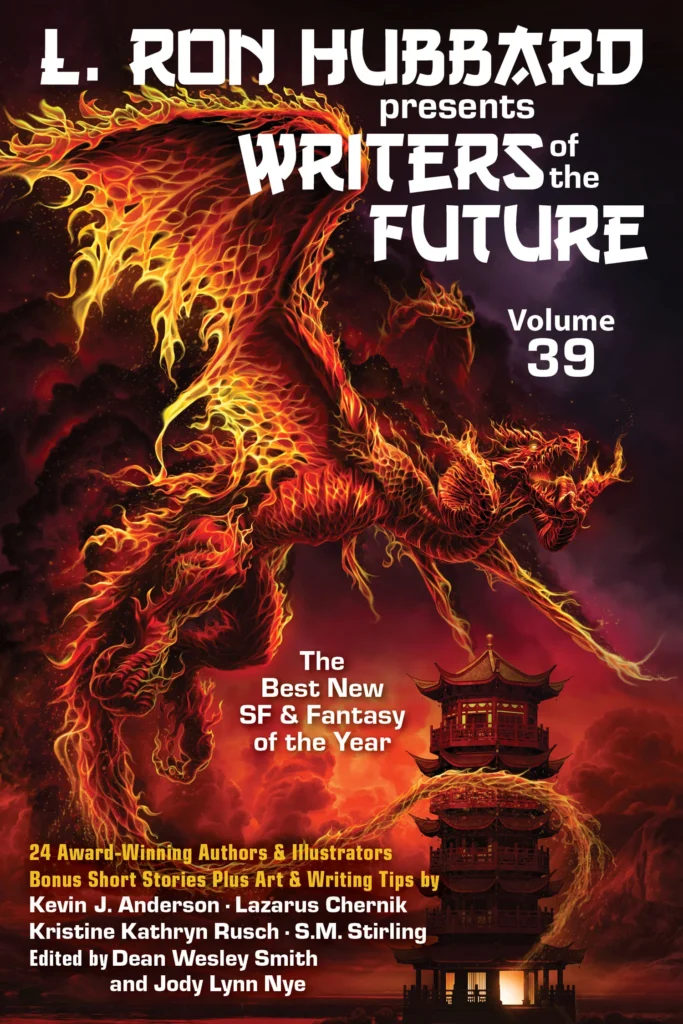 Why should you order and read L. Ron Hubbard Presents Writers of the Future Volume 39?
Because…
These stories will bring you into fresh new worlds and new ideas.
Some of your favorite authors chose them.
Reading the stories will teach you what it takes to win the contest.
Artists of the future illustrate the stories.
You need to know what happens when death and taxes come together in the form of one IRS agent who faces the darkest audit of all. (Find out in one of the stories in the volume….)
The Contest, one of the most prestigious writing and illustrating competitions in the world, is currently in its 40th year and is judged by some of the premier names in speculative fiction.

The Writers of the Future Contest judges include, Tim Powers (author of On Stranger Tides), Kevin J. Anderson and Brian Herbert (Dune prequel series), Robert J. Sawyer (Quantum Night), Brandon Sanderson (Mistborn series, The Stormlight Archive), Larry Niven (Ringworld), Orson Scott Card (Ender's Game), Nnedi Okorafor (Who Fears Death), David Farland (Runelords), and Katherine Kurtz (Deryni series) to name a few.

The Illustrators of the Future Contest judges include, Bob Eggleton (11 Chesley Awards and 7 Hugo Awards), Larry Elmore (Dungeons & Dragons book covers), Echo Chernik (graphic designs for major corporations including Celestial Seasonings tea packaging), Rob Prior (art for Spawn, Heavy Metal comics and Buffy the Vampire Slayer), Ciruelo (Eragon Coloring Book).

Following the 1982 release of his internationally acclaimed bestselling science fiction novel, Battlefield Earth, written in celebration of 50 years as a professional writer, L. Ron Hubbard created the Writers of the Future (writersofthefuture.com) in 1983 to provide a means for aspiring writers of speculative fiction to get that much-needed break. Due to the success of the Writers of the Future Contest, the companion Illustrators of the Future Contest was inaugurated five years later.

The intensive mentoring process has proven very successful. The 382 past winners of the Illustrating Contest have produced over 6,000 illustrations, 360 comic books, graced 624 books and albums with their art and visually contributed to 68 TV shows, and 40 major movies.

The 452 past winners of the Writing Contest have published 1,150 novels and nearly 4,500 short stories. They have produced 32 New York Times bestsellers and their works have sold over 60 million copies.

The Writers and Illustrators of the Future Award is the genre's most prestigious award of its kind and has now become the largest, most successful and demonstrably most influential vehicle for budding creative talent in the world of contemporary fiction.

Since inception, the Writers and Illustrators of the Future contests have produced 38 anthology volumes and awarded over $1,000,000 cumulatively in prize moneys and royalties.

For more information about the Contests, go to www.WritersoftheFuture.com.
About The Winners!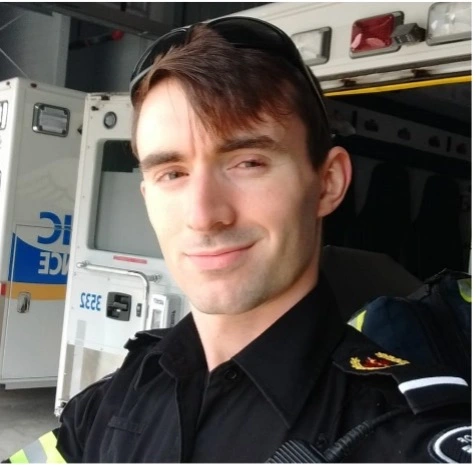 When Spencer Sekulin isn't on the road as a paramedic or studying medicine, he is most likely writing. Born and raised in Ontario, Canada, Spencer fell in love with books at a young age, with authors like Terry Brooks and Eoin Colfer giving him an appetite for speculative fiction. Though he didn't begin writing until university, he quickly discovered that it was just as fun as reading—and the rest is history. His passions include emergency medicine, homemade coffee, travel obscura, and of course, writing.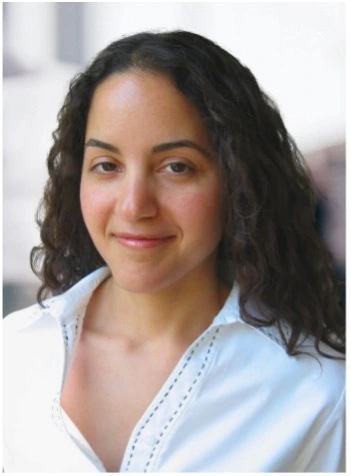 J.R. Johnson finds speculative fiction appealing because she likes the idea that there is more to the world than meets the eye, and that the human race has a future. She grew up in the folded Appalachian hills, where she learned to love Fall, blueberries straight from the bush, and the stream beneath the willows near her house. The fact that Fall is inevitably followed by Winter, that picking berries means crossing paths with bears, and that the stream was laced with dioxins may also have had some impact on her outlook. She now lives and writes in Ottawa, Ontario.


To request additional review copies or an interview with Spencer and/or J.R., please contact Mickey Mikkelson at Creative Edge Publicity: mickey.creativeedge@gmail.com / 403.464.6925. We look forward to the coverage!