About Once Upon a Wonderland by David Stoneham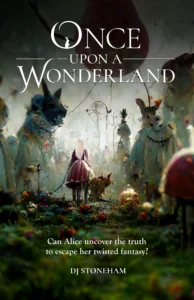 "Fee-fi-fo-fum!" boomed the ogre.
"Why do you keep quoting Shakespeare's King Lear?" asked Alice. "And while we're on the subject, why can you only smell the blood of Englishmen? Why not other nationalities? Or English women come to that?"
A poltergeist in tattered leotards, a grumpy carnivore that is more interested in Gaston than Belle and a psychotic arsonist. These are not the Rumpelstiltskin, Beast and Cinderella that Alice knew and loved as a girl. Nevertheless, she needs to get them and other fairy tale characters out of Wonderland if she's to mend Time and return home. And rescue Jack, the feathered boy she's in love with.
Alice's quest is not helped by charges of treason, the advances of a dashing mediaeval estate agent and the fact that she is growing younger by the hour. And then there is the Queen of Hearts and her cohorts to contend with.
Alice's humorous journey is peppered with surreal events, gritty wordplay and the sinister backstories to popular fairy tales, making this stand-alone Wonderland story a must for younger and older adults alike.
Review for Once Upon a Wonderland
I was compensated for my time reading the book and writing this review. However, all thoughts and opinions expressed are my own and are based on my honest personal experience reading the book. Nor did the author in any way shape or form ever pressure me to give a positive review.
Once Upon a Wonderland by David Stoneham is a beautiful retelling of the iconic tale of Alice in Wonderland. It takes readers on a delightful journey through Wonderland, blending elements from the original story with fresh, new creative twists. The book excellently captured the atmosphere and essence of the original story's appeal, while still adding its depth and complexity to the narrative.
One of the standout aspects of this book is Stoneham's stellar storytelling with the structure of the narrative. The story isn't just a whimsical romp through Wonderland; it's a tale of personal growth and self-discovery, with Alice as a strong and relatable protagonist. Her character development is a highlight of the story, and readers will find it easy to root for her because of how likeable she is. I also really enjoyed the ending. I think it ties up loose ends and comes full circle, giving a nice, pleasant, and satisfying sense of closure.
I also very much enjoyed the presence of the original characters with the newer original characters. It's very interesting and fun to read their interactions and utilize one of the biggest appeals of retellings this way. The extended cast of characters in the book is a delightful mix of the familiar and the new. Stoneham's imaginative additions to the Wonderland universe breathe fresh life into well-known characters, making them feel both nostalgic and exciting. The interactions between Alice and these characters add depth and dimension to the story, making it all the more engaging.
Furthermore, the writing style is quite vivid and descriptive, which is important for telling a story as fantastical and imaginative as Wonderland. And I believe Stoneham was effective at painting a picture of Wonderland that is both enchanting and surreal. The wordplay and witty dialogue throughout the novel capture the essence of Carroll's original work while adding a modern twist.
Despite the heavy presence of fantasy, I very much enjoyed the book's insights into common and relatable subjects like mental health, personal growth, and discovery. It handles these topics with sensitivity and nuance, therefore creating a stronger immersion for readers who can relate to these issues.
One thing I noticed though was while the book is a delightful read, some readers might find the lengthy dialogues occasionally interrupt the flow of the story. However, for some, the dialogue can also contribute to the book's unique charm and humour. So it depends on the reading preference of the individual.
Ultimately I do recommend giving this book a chance! Especially if you are already on KU, it's available to read for free. As I always say, if the premise seems interesting to you, give it a shot!
If you liked this review and want to see other book reviews like this one, check out my book reviews collection!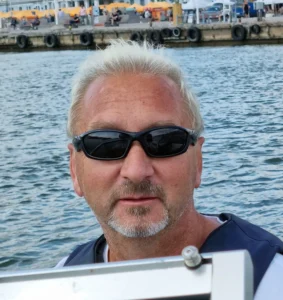 Having dived headlong into his own personal rabbit hole after a career in communications and sustainability, David Stoneham is now pursuing a lifelong dream of writing fantasy. Rather like the heroine of this book, he finds himself drawn to the curious, the fantastic and the peculiar.
Following his first novel in 2018 – Alice Falls Again – David published the epic fantasy duology – Outcast and Havoc – in 2021 before completing Once upon a Wonderland in early 2023.
Although new to publishing his own fantasy works, back in the 1990s, David co-wrote a best-selling series of schoolbooks for English teachers and co-created a private anthology of short fiction, with foreword by Nicholas Negroponte and Arthur C Clarke.
Born in London, David grew up on the south coast of England and after a few years in China, now lives happily ever after in Finland.
For more information, follow the White Rabbit: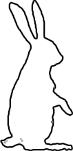 website: www.djstoneham.com
Instagram djstoneham_author
TikoTok: @author_djstone
Facebook – DJStoneham Author
Youtube – DJStoneham author
Once upon a Wonderland paperback on Amazon.com Once upon a Wonderland: Stoneham, DJ: 9789526506425: Amazon.com: Books