If you are wondering what are The Deal spicy chapters, this guide is for you! I will also introduce the The Deal characters, recommend some books like The Deal, share some of the most popular The Deal quotes, and answer questions like is The Deal a standalone, and what is The Deal about.
The Deal by Elle Kennedy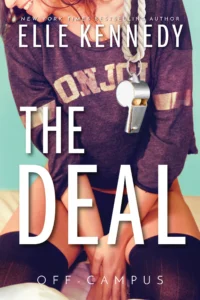 Series: Off-Campus #1
Genre: Romance, Contemporary, College, Hockey, New Adult, Young Adult, Fiction, Sports
New York Times bestseller and TikTok sensation Elle Kennedy brings you the first in the s*xy Off-Campus series that everyone is talking about. She's about to make a deal with the college bad boy… Hannah Wells has finally found someone who turns her on.
But while she might be confident in every other area of her life, she's carting around a full set of baggage when it comes to s*x and seduction. If she wants to get her crush's attention, she'll have to step out of her comfort zone and make him take notice…even if it means tutoring the annoying, childish, cocky captain of the hockey team in exchange for a pretend date. …and it's going to be so good.
All Garrett Graham has ever wanted is to play professional hockey after graduation, but his plummeting GPA is threatening everything he's worked so hard for. If helping a sarcastic brunette make another guy jealous will help him secure his position on the team, he's all for it. But when one unexpected kiss leads to the wildest s*x of both their lives, it doesn't take long for Garrett to realize that pretending isn't going to cut it. Now he just has to convince Hannah that the man she wants looks a lot like him.
The Deal Spicy Chapters
Chapter 24
Chapter 29
Chapter 36
The Deal Characters
Hannah Wells – Our female protagonist! Unfortunately, Hannah is a rape victim back in her old High School and hometown, and a lot of the story is driven by her trauma and her journey as she learns to deal with it.
Garrett Graham – He's a popular, hot, and successful Hockey player athlete. The captain of his team, he is the son of an NHL player but does not have a good relationship with his father. To save his deteriorating GPA, he seeks the help of Hannah.
Most Popular The Deal Quotes
Sometimes people sneak up on you and suddenly you don't know how you ever lived without them.
Just out of curiosity," she says, "after you wake up in the morning, do you admire yourself in the mirror for one hour or two?"

"Two," I reply cheerfully.

"Do you high five yourself?"

"Of course not." I smirk. "I kiss each of my biceps and then point to the ceiling and thank the big man upstairs for creating such a perfect male specimen.
"Him: Confession: I deleted all the 1 Direction from your iPod when u were in the can.
You're welcome.
Me: WHAT?? I'm going to kiss u!
Him: With tongue?
It takes me a second to realize what happened, at which point I'm completely mortified.
Me: Kill u! I meant KILL. u. Damn autocorrect.
Him: Surrrrrre. Let's blame it on autocorrect.
Me: Shut it.
Him: I think someone wants to kiss me…"
"What is wrong with you? Why aren't you freaking out right now? Garrett Graham is sitting in your booth. He talked to you." "Holy shit, he did? I mean, his lips were moving, but I didn't realize he was talking."
"You won't let anything bad happen to me, will you, Garrett?"


A lump the size of Massachusetts lodges in my throat. I swallow hard and try to speak past it.


"Never."
Is The Deal a Standalone
Yes! Even though it's technically a part of a series, each book follows a separate couple from each other.
What is The Deal About
The Deal follows a slow-burn forced proximity sports romance between Hannah and Garrett. Hannah is a music major who is dedicated to her studies and has a no-nonsense demeanour. Garrett, on the other hand, is a star collegiate ice hockey player and a bit of a jerk. However, due to low marks in a compulsory philosophy subject, he is in danger of losing his spot on the team.
Together, Garrett and Hannah reach an agreement. He offers to assist her in gaining the attention of her crush in exchange for her philosophy tutoring. Despite their initial goals, they begin to build a true relationship and feelings for each other as they spend more time together. It is a popular pick for followers of new adult contemporary romance novels since it combines humour, drama, and romance.
Books Like The Deal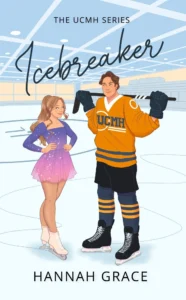 Series: Maple Hills #1
Genre: Sports Romance, Contemporary, Hockey, College New Adult, Fiction
Anastasia Allen has worked her entire life for a shot at Team USA.
A competitive figure skater since she was five years old, a full college scholarship thanks to her place on the Maple Hills skating team, and a schedule that would make even the most driven person weep, Stassie comes to win.
No exceptions.
Nathan Hawkins has never had a problem he couldn't solve. As captain of the Maple Hills Titans, he knows the responsibility of keeping the hockey team on the ice rests on his shoulders.
When a misunderstanding results in the two teams sharing a rink, and Anastasia's partner gets hurt in the aftermath, Nate finds himself swapping his stick for tights, and one scary coach for an even scarier one.
The pair find themselves stuck together in more ways than one, but it's fine, because Anastasia doesn't even like hockey players…right?
This is a romance between a hockey player and a figure skater (hopefully it's obvious why it's similar to The Deal).
From Lukov With Love by Mariana Zapata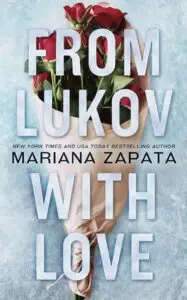 Genre: Sports Romance, Contemporary, New Adult, Fiction
Jasmine Santos, a figure skater, reluctantly teams up with Ivan Lukov, a renowned pairs skater, in pursuit of Olympic glory. Their partnership begins with animosity, but as they spend more time together, a slow-burning romance ignites. Through training, personal challenges, and unexpected revelations, their relationship develops into a heartfelt love story filled with passion, determination, and second chances.
Jasmine and Ivan's relationship evolves from rivals to partners, and ultimately to something more. Their slow burn romance is characterized by intense chemistry, emotional depth, and the building of trust. Readers will be enthralled by their journey of self-discovery, forgiveness, and the transformative power of love.
Also a popular slow-burn sports romance! This is another enemies to lovers on-ice romance between figure skaters.
The Wall of Winnipeg and Me by Mariana Zapata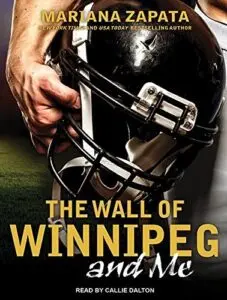 Genre: Sports Romance, Contemporary, Football, New Adult, Fiction
Vanessa Mazur knows she's doing the right thing. She shouldn't feel bad for quitting. Being an assistant/housekeeper/fairy godmother to the top defensive end in the National Football Organization was always supposed to be temporary. She has plans and none of them include washing extra-large underwear longer than necessary.
But when Aiden Graves shows up at her door wanting her to come back, she's beyond shocked.
For two years, the man known as The Wall of Winnipeg couldn't find it in him to tell her good morning or congratulate her on her birthday. Now? He's asking for the unthinkable.
What do you say to the man who is used to getting everything he wants?
Another really popular slow-burn sports romance! Recommend too if you are interested in the grumpy x sunshine trope.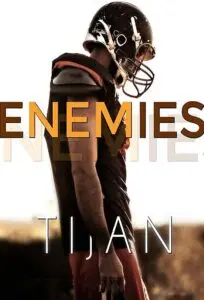 Genre: Sports Romance, Contemporary, Football, New Adult, Fiction
Enemies follow the story of Dusty and Stone, two college students from rival families who despise each other. Constantly at odds, they engage in a battle of wit and pranks that escalates over time. But beneath their animosity lies a magnetic attraction neither of them can ignore. As they navigate their tumultuous relationship, their feelings shift from hatred to something much deeper, blurring the lines between love and rivalry.
Dusty and Stone's relationship is characterized by intense animosity and undeniable chemistry. Their slow-burn romance is a rollercoaster ride of emotions as they navigate their conflicting feelings and the complexities of their shared history. With each encounter, their connection deepens, and readers are kept on the edge, eagerly anticipating the moment when their love will overcome the obstacles standing in their way.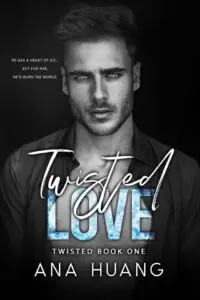 Series: Twisted #1
He has a heart of ice…but for her, he'd burn the world.
Alex Volkov is a devil blessed with the face of an angel and cursed with a past he can't escape.
Driven by a tragedy that has haunted him for most of his life, his ruthless pursuits for success and vengeance leave little room for matters of the heart.
But when he's forced to look after his best friend's sister, he starts to feel something in his chest:
A crack.
A melt.
A fire that could end his world as he knew it.
***
Ava Chen is a free spirit trapped by nightmares of a childhood she can't remember.
But despite her broken past, she's never stopped seeing the beauty in the world…including the heart beneath the icy exterior of a man she shouldn't want.
Her brother's best friend.
Her neighbor.
Her savior and her downfall.
Theirs is a love that was never supposed to happen—but when it does, it unleashes secrets that could destroy them both…and everything they hold dear.
A brother's best friend enemies to lovers angst between an ice cube of a man and a sunshine of a girl. Smutty and explicit (for the spice lovers out there). Hero is driven by revenge and has a 'tragic backstory'. Lots of possessive and jealous scenes.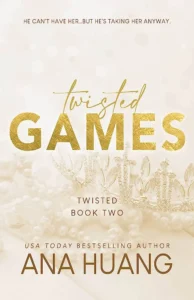 Series: Twisted #2
Genre: Romance, Contemporary, New Adult, Dark
She can never be his…but he's taking her anyway.
Stoic, broody, and arrogant, elite bodyguard Rhys Larsen has two rules: 1) Protect his clients at all costs 2) Do not become emotionally involved. Ever.
He has never once been tempted to break those rules…until her.
Bridget von Ascheberg. A princess with a stubborn streak that matches his own and a hidden fire that reduces his rules to ash. She's nothing he expected and everything he never knew he needed.
Day by day, inch by inch, she breaks down his defences until he's faced with a truth he can no longer deny: he swore an oath to protect her, but all he wants is to ruin her. Take her.
Because she's his.
His princess.
His forbidden fruit.
His every depraved fantasy.
***
Regal, strong-willed, and bound by the chains of duty, Princess Bridget dreams of the freedom to live and love as she chooses.
But when her brother abdicates, she's suddenly faced with the prospect of a loveless, politically expedient marriage and a throne she never wanted.
And as she navigates the intricacies—and treacheries—of her new role, she must also hide her desire for a man she can't have.
Her bodyguard.
Her protector.
Her ultimate ruin.
Unexpected and forbidden, theirs is a love that could destroy a kingdom…and doom them both.
Bodyguard romance, is recommended because the vibes seem similar.
The Fine Print by Lauren Asher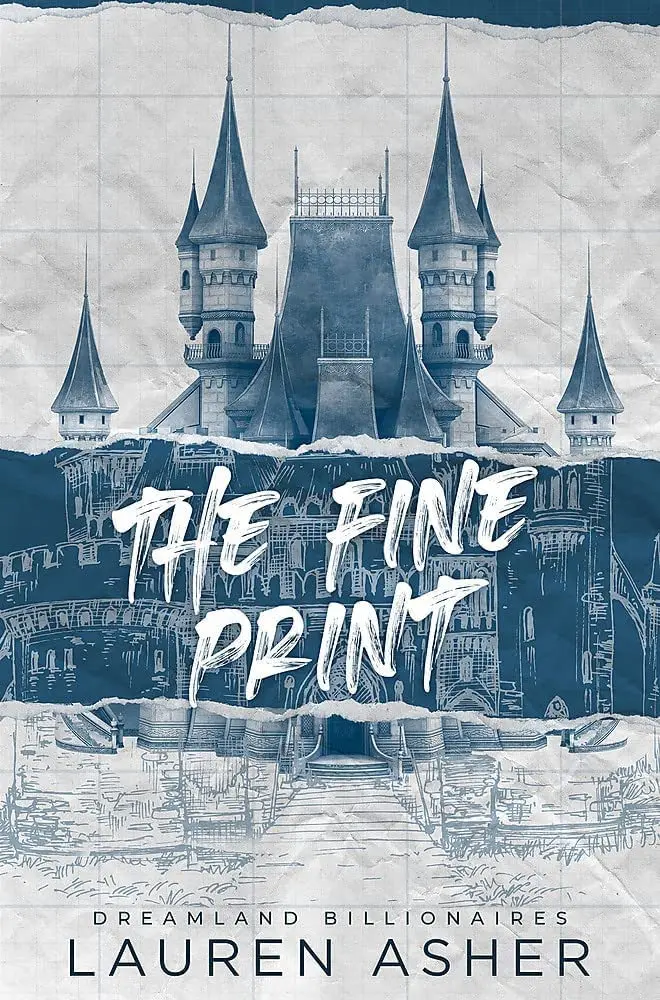 Series: Dreamland Billionaires #1
Rowan
I'm in the business of creating fairy tales.

Theme parks. Production companies. Five-star hotels.
Everything could be all mine if I renovated Dreamland.
My initial idea of hiring Zahra was good in theory, but then I kissed her.
Things spiralled out of control once I texted her using an alias.
By the time I realized where I went wrong, it was too late.
People like me don't get happy endings.
Not when we're destined to ruin them.

Zahra
After submitting a drunk proposal criticizing Dreamland's most expensive ride, I should have been fired.
Instead, Rowan Kane offered me a dream job.
The catch? I had to work for the most difficult boss I'd ever met.
Rowan was rude and completely off-limits, but my heart didn't care.
At least not until I discovered his secret.
It was time to teach the billionaire that money couldn't fix everything.
Especially not us.
The Fine Print is the first book in a series of interconnected standalone following three billionaire brothers.
A typical billionaire romance that is quite popular. It's one of the more famous ones of the genre, especially on Kindle Unlimited.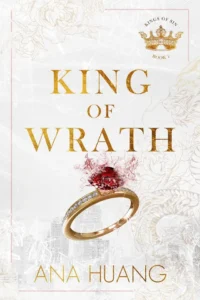 Series: Kings of Sin #1
She's the wife he never wanted…and the weakness he never saw coming.
Ruthless. Meticulous. Arrogant.
Dante Russo thrives on control, both personally and professionally.
The billionaire CEO never planned to marry—
until the threat of blackmail forces him into an engagement with a woman he barely knows.
Vivian Lau, jewelry heiress and daughter of his newest enemy.
It doesn't matter how beautiful or charming she is. He'll do everything in his power to destroy the evidence and their betrothal.
There's only one problem: now that he has her…he can't bring himself to let her go.
***
Elegant. Ambitious. Well-mannered.
Vivian Lau is the perfect daughter and her family's ticket into the highest echelons of high society.
Marrying a blue-blooded Russo means opening doors that would otherwise remain closed to her new-money family.
While the rude, elusive Dante isn't her idea of a dream partner, she agrees to their arranged marriage out of duty.
Craving his touch was never part of the plan.
Neither was the worst thing she could possibly do: fall in love with her future husband.
Another Ana Huang book haha. It's not a coincidence, this trope is literally her thing. So many of her series have this trope for couples. For this one, it's an arranged marriage billionaire romance with smut (of course). Also includes angsty enemies to lovers and slow burn!
As many readers may know (especially romance book readers), oftentimes we like to seek out book tropes and read romance books that include the book tropes we usually like and the book tropes we want to read at the moment. It's what drives a lot of book recommendations and is a common way we seek out books to read.

If you are a reader who is interested in:
Tracking tropes that you have already read
Tracking tropes that you would want to read in the future
Collect original trope ideas that you came up with (and haven't come across before)
Then this book trope reading journal is perfectly made for you!