If you are wondering what are Tryst Six Venom spicy chapters, this guide is for you! I will also introduce the Tryst Six Venom characters, and recommend some books like Tryst Six Venom.
Tryst Six Venom by Penelope Douglas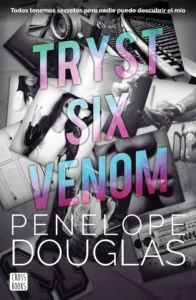 Genre: Romance, LGBT, Lesbian, New Adult, Contemporary, High School, Dark
Marymount girls are good girls. We're chaste, we're untouched, and even if we weren't, no one would know, because we keep our mouths shut.
Not that I have anything to share anyway. I never let guys go too far. I'm behaved.
Beautiful, smart, talented, popular, my skirt's always pressed, and I never have a hair out of place. I own the hallways, walking tall on Monday and dropping to my knees like the good Catholic girl I am on Sunday.
That's me. Always in control.
Or so they think. The truth is that it's easy for me to resist them, because what I truly want, they can never be. Something soft and smooth. Someone dangerous and wild.
Unfortunately, what I want I have to hide. In the locker room after hours. In the bathroom stall between classes. In the showers after practice.
For me, life is a web of secrets. No one can find out mine.
I cross the tracks every day for one reason—to graduate from this school and get into the Ivy League. I'm not ashamed of where I come from, my family, or how everyone at Marymount thinks my skirts are too short and my lipstick is too red.
Clay Collins and her friends have always turned up their noses at me. The witch with her beautiful skin, clean shoes, and rich parents who torments me daily and thinks I won't fight back.
At least not until I get her alone and find out she's hiding so much more than just what's underneath those pretty clothes.
The princess thinks I'll scratch her itch. She thinks she's still pure as long as it's not a guy touching her.
I told her to stay on her side of town. I told her not to cross the tracks.
But one night, she did. And when I'm done with her, she'll never be pure again.
Tryst Six Venom Spicy Chapters
Chapter 5
Chapter 6
Chapter 7
Chapter 11
Chapter 14
Chapter 15
Chapter 16
Chapter 17
Chapter 20
Chapter 23
Chapter 33
Is Tryst Six Venom LGBTQ
Yes! Tryst Six Venom is about a romance between two high school girls.
Tryst Six Venom Characters
Clay Collins – One of our female protagonists. The popular girl who is loved by everyone and raised in a privileged wealthy background.
Olivia Jaeger – Another one of our female protagonists. The polar opposite of Clay, they absolutely despise each other because of their differences.
Krisjen – Clay's friend.
Megan Martelle – The assistant to the P.E. department.
Macon Jaeger – The oldest and head of the Jaeger family.
Gigi Collins – Chairwoman, socialite, and school board president.
Books Like Tryst Six Venom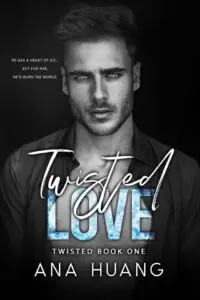 Series: Twisted #1
He has a heart of ice…but for her, he'd burn the world.
AlexVolkov is a devil blessed with the face of an angel and cursed with a past he can't escape.
Driven by a tragedy that has haunted him for most of his life, his ruthless pursuits for success and vengeance leave little room for matters of the heart.
But when he's forced to look after his best friend's sister, he starts to feel something in his chest:
A crack.
A melt.
A fire that could end his world as he knew it.
***
Ava Chen is a free spirit trapped by nightmares of a childhood she can't remember.
But despite her broken past, she's never stopped seeing the beauty in the world…including the heart beneath the icy exterior of a man she shouldn't want.
Her brother's best friend.
Her neighbor.
Her savior and her downfall.
Theirs is a love that was never supposed to happen—but when it does, it unleashes secrets that could destroy them both…and everything they hold dear.
A brother's best friend enemies to lovers angst between an ice cube of a man and a sunshine of a girl. Hero is driven by revenge and has a 'tragic backstory'. Lots of possessive and jealous scenes.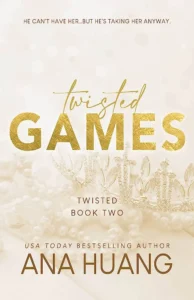 Series: Twisted #2
Genre: Romance, Contemporary, New Adult, Dark
She can never be his…but he's taking her anyway.
Stoic, broody, and arrogant, elite bodyguard Rhys Larsen has two rules: 1) Protect his clients at all costs 2) Do not become emotionally involved. Ever.
He has never once been tempted to break those rules…until her.
Bridget von Ascheberg. A princess with a stubborn streak that matches his own and a hidden fire that reduces his rules to ash. She's nothing he expected and everything he never knew he needed.
Day by day, inch by inch, she breaks down his defences until he's faced with a truth he can no longer deny: he swore an oath to protect her, but all he wants is to ruin her. Take her.
Because she's his.
His princess.
His forbidden fruit.
His every depraved fantasy.
***
Regal, strong-willed, and bound by the chains of duty, Princess Bridget dreams of the freedom to live and love as she chooses.
But when her brother abdicates, she's suddenly faced with the prospect of a loveless, politically expedient marriage and a throne she never wanted.
And as she navigates the intricacies—and treacheries—of her new role, she must also hide her desire for a man she can't have.
Her bodyguard.
Her protector.
Her ultimate ruin.
Unexpected and forbidden, theirs is a love that could destroy a kingdom…and doom them both.
The Fine Print by Lauren Asher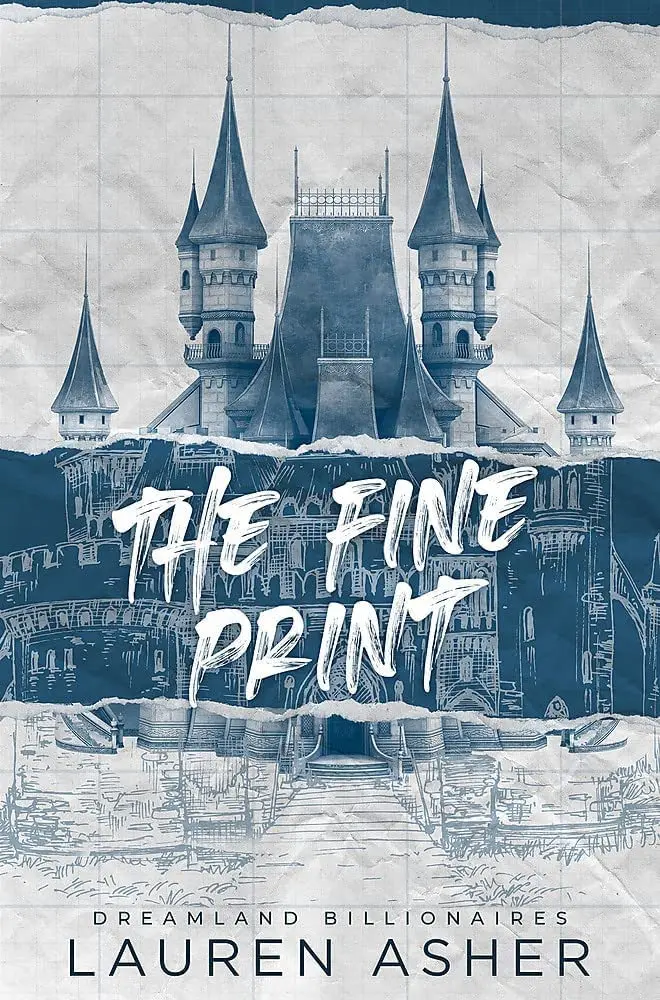 Series: Dreamland Billionaires #1
Spice Level: ????/5
Rowan
I'm in the business of creating fairy tales.

Theme parks. Production companies. Five-star hotels.
Everything could be all mine if I renovated Dreamland.
My initial idea of hiring Zahra was good in theory, but then I kissed her.
Things spiralled out of control once I texted her using an alias.
By the time I realized where I went wrong, it was too late.
People like me don't get happy endings.
Not when we're destined to ruin them.

Zahra
After submitting a drunk proposal criticizing Dreamland's most expensive ride, I should have been fired.
Instead, Rowan Kane offered me a dream job.
The catch? I had to work for the most difficult boss I'd ever met.
Rowan was rude and completely off-limits, but my heart didn't care.
At least not until I discovered his secret.
It was time to teach the billionaire that money couldn't fix everything.
Especially not us.
The Fine Print is the first book in a series of interconnected standalones following three billionaire brothers.
A typical billionaire romance that is quite popular. It's one of the more famous ones of the genre, especially on Kindle Unlimited.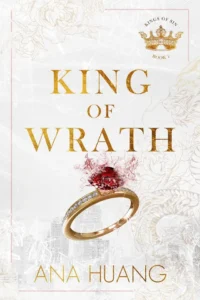 Series: Kings of Sin #1
She's the wife he never wanted…and the weakness he never saw coming.
Ruthless. Meticulous. Arrogant.
Dante Russo thrives on control, both personally and professionally.
The billionaire CEO never planned to marry—
until the threat of blackmail forces him into an engagement with a woman he barely knows.
Vivian Lau, jewelry heiress and daughter of his newest enemy.
It doesn't matter how beautiful or charming she is. He'll do everything in his power to destroy the evidence and their betrothal.
There's only one problem: now that he has her…he can't bring himself to let her go.
***
Elegant. Ambitious. Well-mannered.
Vivian Lau is the perfect daughter and her family's ticket into the highest echelons of high society.
Marrying a blue-blooded Russo means opening doors that would otherwise remain closed to her new-money family.
While the rude, elusive Dante isn't her idea of a dream partner, she agrees to their arranged marriage out of duty.
Craving his touch was never part of the plan.
Neither was the worst thing she could possibly do: fall in love with her future husband.
Another Ana Huang book haha. It's not a coincidence, this trope is literally her thing. So many of her series have this trope for couples. For this one, it's an arranged marriage billionaire romance with intimacy (of course). Also includes angsty enemies to lovers and slow burn!
Sweet Temptation by Cora Reilly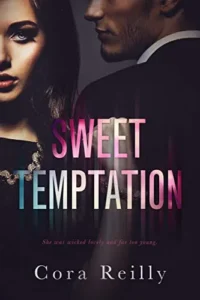 The first time Cassio meets his fiancée, she calls him "sir." After losing his wife, Cassio is left to take care of two small children while trying to establish his rule over Philadelphia. Now he needs a mother for his children and someone who can warm his bed at night.
But in a world as traditional as his, choosing your wife is duty not pleasure.Rules have to be followed, traditions heeded. That's how he ends up with a woman—a girl—barely of age. She may not be what he and his children need, but she's lovely and a sweet temptation he can't resist.
Giulia has always known she'll marry the man her father chose for her, but she never expects to be given to someone so much older. Suddenly she's supposed to be a mother to two small children when she hasn't even held a baby before.Giulia quickly realizes that Cassio isn't interested in a relationship on equal footing. Her mother has warned her that men of power, like Cassio, don't tolerate insolence. Tired of being treated as a nanny, Giulia decides to fight for her version of a happy family.
An age-gap arranged marriage romance between an older grumpy mafia and cute fake younger fiance.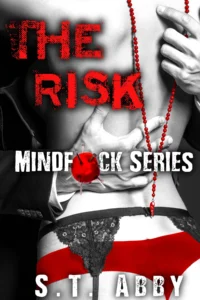 Series: Mindf*ck #1
Spice level: ????/5
They took too much.
Left too little.
I had nothing to lose…until him.
*****************
~Lana~
I didn't expect him.
I didn't want to fall in love.
But I can't let him go.
Logan Bennett makes the world a safer place.
He's brilliant.
He's a hero.
He locks away the sick and depraved.
But while he's saving lives, I'm taking them. Collecting the debts that are owed to me.
Ten years ago, they took from me. They left me for dead.
They should have made sure I stayed dead.
Now I'm taking from them.
One name at a time.
I've trained for too long.
I've been patient.
I can't stop now.
Revenge is best served cold…
They never see me coming, until I paint their walls red.
Logan doesn't know how they hurt me. He doesn't know about the screams they ignored. He doesn't know how twisted that town really is.
He just knows people are dying.
He doesn't know he's in love with their killer.
No one suspects a dead girl.
And Logan doesn't suspect the girl in his bed.
They're looking for a monster.
Not a girl who loves red.
Not a girl in love.
I'm a faceless nightmare.
At least until I tell them the story they've pretended never happened.
But in the end, will Logan choose them? Or will we watch them burn together?
The premise is quite interesting. This book was also recommended to me by communities online for the ruthless heroine. Check it out!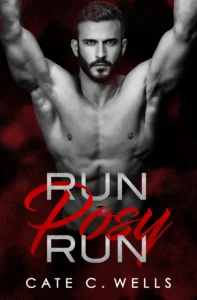 Series: Underboss Insurrection #1
Spice level: ?????/5
She'd better run…
Posy
When I fell for Dario Volpe, I thought he was Prince Charming, and I was the luckiest girl alive. He didn't care about my past. The talk. The stain on my family's reputation.
Then he saw something I never wanted anyone to see.
He cares now.
This isn't a breakup, it's a warning shot, and if I want to get out of this bad romance alive, I have to run and never look back.
Dario Volpe is no storybook hero. He's a psychopath, and he can't decide–kiss me? Or kill me?
Dario
I'm the man behind the curtain, the power behind the throne. I could have killed her, and no one would have blinked an eye. Posy Santoro isn't exactly a mafia princess.
No one sees her as clearly as I can–the perfect mind hidden by that knockout body in the tight dress.
I made a mistake, running her off, but now I get to play one of my favorite games.
Posy can run, but she isn't made to be free. She's made for me. And when I catch her? Game over.
Run Posy Run is a standalone mafia romance with dark elements. Intended for adult readers.
HEA guaranteed.
This is a book with the cat-and-mouse trope, and one thing I really liked about this book is it has a very smart and capable heroine! Recommend for readers who are interested in more mafia/crime.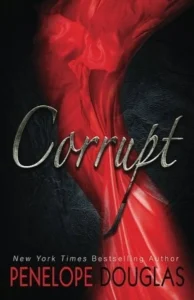 Series: Devil's Night, #1
Spice level: ????/5
Erika
I was told that dreams were our heart's desires. My nightmares, however, became my obsession.
His name is Michael Crist. My boyfriend's older brother is like that scary movie that you peek through your hand to watch. He's handsome, strong, and completely terrifying. The star of his college's basketball team and now gone pro, he's more concerned with the dirt on his shoe than me.
But I noticed him.
I saw him. I heard him. The things that he did, and the deeds that he hid…
For years, I bit my nails, unable to look away. Now, I've graduated high school and moved on to college, but I haven't stopped watching Michael.
He's bad, and the dirt I've seen isn't content to stay in my head anymore.
Because he's finally noticed me.
Michael
Her name is Erika Fane, but everyone calls her Rika.
My brother's girlfriend grew up hanging around my house and is always at our dinner table. She looks down when I enter a room and stills when I am close. I can always feel the fear rolling off of her, and while I haven't had her body, I know that I have her mind. That's all I really want anyway.
Until my brother leaves for the military, and I find Rika alone at college. In my city. Unprotected.
The opportunity is too good to be true, as well as the timing.
Because you see, three years ago she put a few of my high school friends in prison, and now they're out.
We've waited. We've been patient. And now every last one of her nightmares will come true.
Uh Penelope Douglass's books definitely have problems, including problematic taboos to risky dynamics. But one thing that is undeniable is that no matter what, the quality of the Intimacy is always consistent. So if you don't mind the toxic relationships and weird couple combos that sometimes occur, you can give it a try. Notably, people defending her books have claimed these taboo and toxic aspects make the steamy scenes even more exciting, and are her "secret sauce". You can make the judgements yourself. This same commentary applies to another one of her books below (cue the romance between the dad's friend and the dad's daughter).
As many readers may know (especially romance book readers), oftentimes we like to seek out book tropes and read romance books that include the book tropes we usually like and the book tropes we want to read at the moment. It's what drives a lot of book recommendations and is a common way we seek out books to read.

If you are a reader who is interested in:
Tracking tropes that you have already read
Tracking tropes that you would want to read in the future
Collect original trope ideas that you came up with (and haven't come across before)
Then this book trope reading journal is perfectly made for you!