About Pariah's Lament by Richie Billing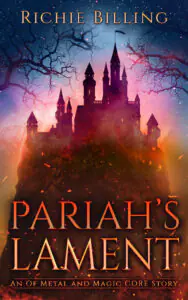 Genre: High Fantasy, Young Adult
"So often it's the forgotten who possess the power to change the world."
When an attempt is made on the life of Ashara, Keeper of Yurr, his young, hapless advisor Edvar must uncover and stop those behind it.
With enemies in the capital city and the belligerent Tesh, Keeper of neighbouring nation Karrabar stirring trouble in the Borderlands, can Edvar hold together Ashara's brittle reign?
The troubles ripple throughout Yurr, affecting an ancient race of people known as the Amast, who in their time of utmost need, turn to pariah Isy for salvation. Rejected by society, kith and kin, can Isy guide the Amast to safety during the greatest turmoil Yurr has known since the War of the Damned?
Pariah's Lament will take you on a rollercoaster of an adventure 'that will keep you spellbound as you traverse the world alongside Isy and Edvar' (Books Behind The Title). And along the way you'll experience 'intense fighting scenes, a little romance and flawed characters' (Sarah Lillian Books).
If you love to explore fantasy worlds, this book won't disappoint. Part of a shared universe populated by other authors, the setting in Pariah's Lament has proven a huge hit with readers, with some praising the 'insane level of detail' (The Book Suite) and vividness of its descriptions.
Review of Pariah's Lament
I was compensated for my time reading the book and writing this review. However, all thoughts and opinions expressed are my own and are based on my honest personal experience reading the book. Nor did the author in any way shape or form ever pressure me to give a positive review.
Pariah's Lament by Richie Billing is an enchanting dive into a meticulously crafted low-fantasy world, where the intricate details and worldbuilding shine brilliantly. The story follows the intertwined paths of Edvar and Isy, two protagonists from vastly different backgrounds who share a common struggle against societal prejudices and their self-doubts. Edvar, a noble with a burdened legacy, and Isy, a commoner marked as an outcast, undergo remarkable character growth throughout the narrative. Unbeknownst to them, their adventures will lead to revolutionary changes in their world.
I typically gravitate towards YA and NA high fantasy, so diving into adult fantasy with Pariah's Lament was a refreshing departure from my usual reads. From the very beginning, the story wasted no time and thrust me into the action, effectively capturing my attention within the first chapter. It was one of those reads where I blinked, and suddenly, I had finished the first 3 chapters. That was when I knew I was in for a ride with this one.
One notable aspect I'd like to point out for potential readers is that the romance in this book does (kind of) have a slow burn since the couple gets official slowly through the book, but it doesn't have enemies to lovers. Instead, the relationship between the characters starts on a pleasant note with an underlying current of romance. This distinction is important, especially in a time when slow burn and enemies to lovers so commonly go hand in hand in romance.
The writing style in Pariah's Lament is quintessentially high fantasy, which I adored. The book employs a third-person point of view and alternates between the perspectives of Edvar and Isy. Chapter lengths are relatively short, making for a brisk and engaging reading experience.
One unique aspect of the book's structure that caught my attention was its organization into 'episodes' rather than the more commonly used 'parts', especially with fantasy. It was unexpected and broke the fourth wall a bit when I was reading because the choice of terminology carries a modern connotation associated with modern technologies like television series. While I couldn't definitively identify the stylistic reasoning behind this choice even after I finished the book, it was still an intriguing detail nevertheless that added to the book's overall distinctiveness.
The storytelling also shined in the character arc writing, particularly Isy's transformation from a timid and abused young woman into a strong and confident individual. Edvar, too, by grappling with his insecurities and the weight of familial expectations, adds depth to his character. The portrayal of the antagonist is another character worthy of praise. The Keeper Tesh of Karrabar is a complex and compelling character, offering readers a glimpse into the motivations of an antagonist who's driven by his sense of betrayal and rage. This nuance adds depth to the conflict.
The building itself is also fantastic, being brought to life thanks to Billing's rich descriptions and meticulous attention to creative detail. The details particularly shone in the action scenes, where it's so well written you can 'see' the actions in front of you.
The story's pacing is mostly well-handled, with moments of intense political intrigue, humour, and dynamic action scenes. However, there are a few instances where events seem to progress rapidly and off the page, leaving readers wanting a bit more. An effect emphasized by the shorter character lengths, hence the quicker cuts between POVs. Despite this, the story doesn't lose its captivating momentum and the content is still interesting.
Pariah's Lament explores themes of acceptance, confidence, and unity against a backdrop of vengeance and political intrigue. Richie Billing's storytelling invites readers to immerse themselves in a meticulously crafted world filled with memorable characters and thought-provoking themes. If you're a fan of high fantasy with excellent worldbuilding, action sequences, and honour this book is a must-read. Recommend for fans of authors like Patrick Rothfuss, Joe Abercrombie, and Geroge RR Martin!
If you liked this review and want to see other book reviews like this one, check out my book reviews collection!
Pariah's Lament's (super cool) World Maps
Side track but you can definitely tell how good the book is just from the quality of the maps. Don't theses amazing pieces of art just make you want to read the book???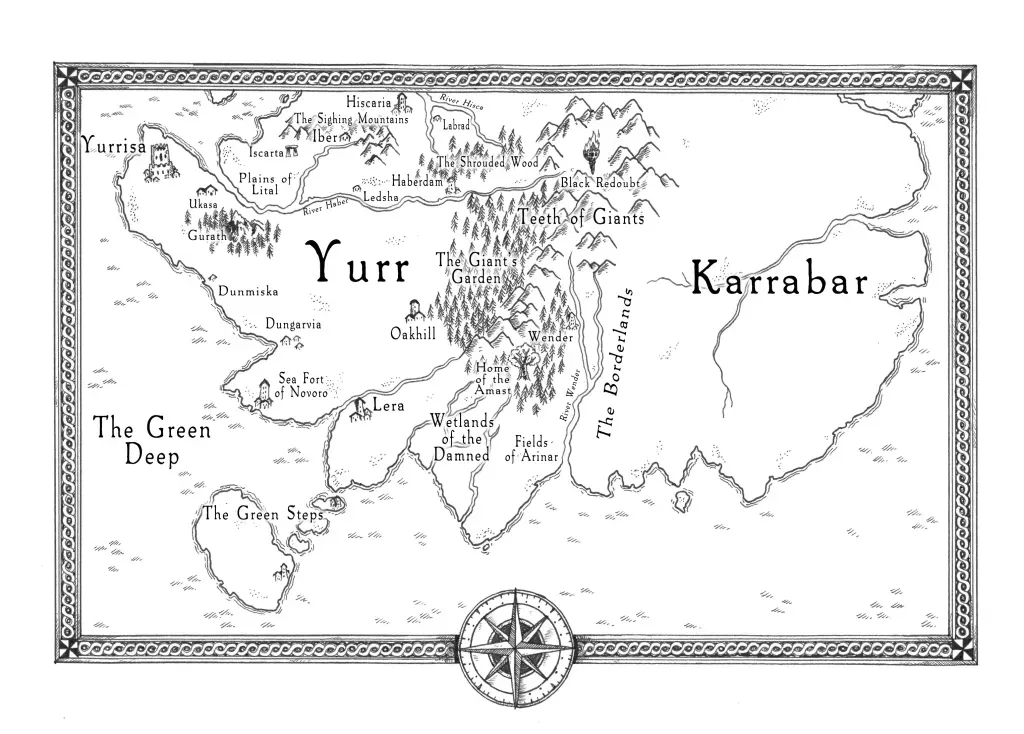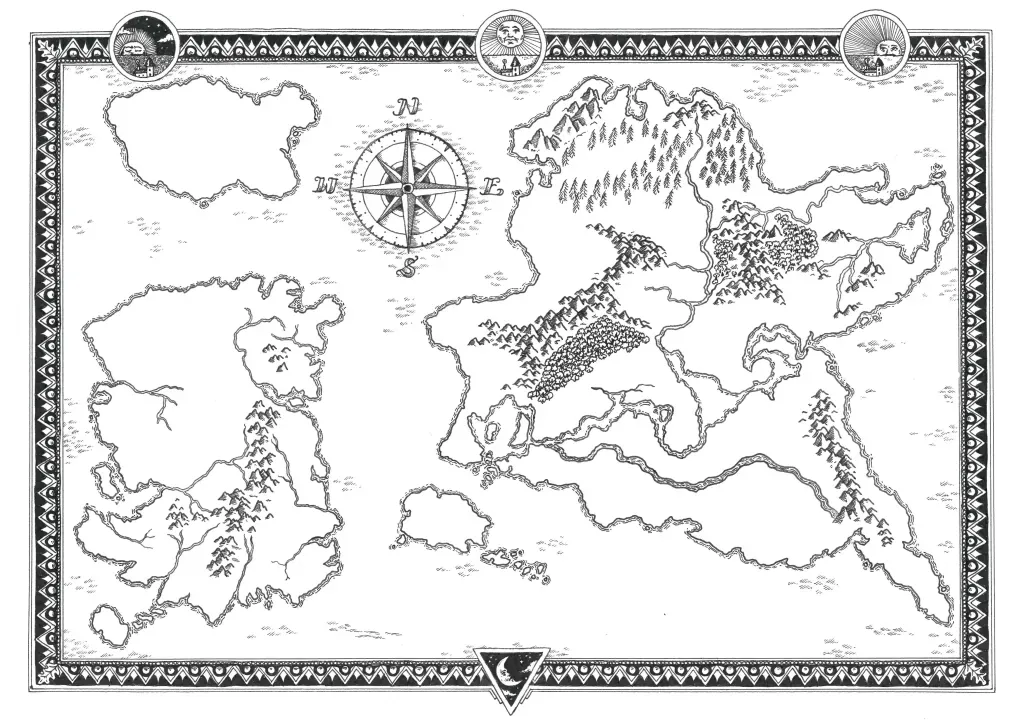 Pariah's Lament's Book Trailer
Character Arts of Isy and Edvar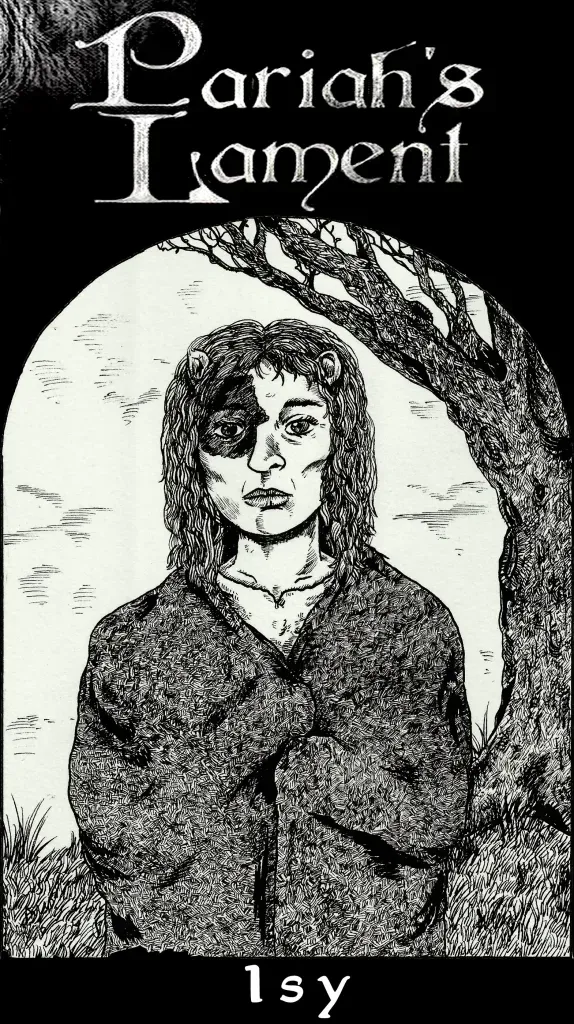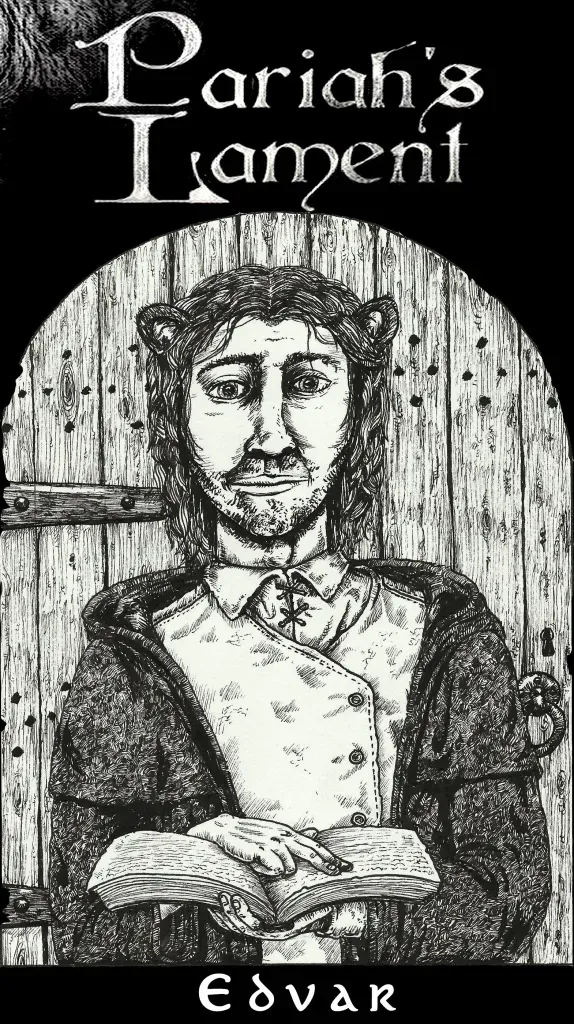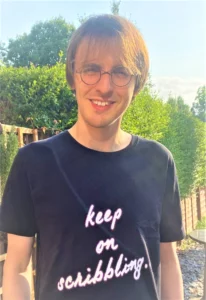 Richie Billing writes all kinds of stories, but mostly fantasy fiction. His tales often explore real-world issues, zooming in on his characters and their troubles.
His short fiction has been widely published, with one story adapted for BBC radio. And his debut novel, an epic fantasy called Pariah's Lament, was published by Of Metal and Magic Publishing in March 2021.
Richie also hosts the podcast The Fantasy Writers' Toolshed, a venture inspired by the requests of readers of his acclaimed craft book, A Fantasy Writers' Handbook.
When not writing, Richie works as an editor and digital marketer and teaches creative writing both online and in his home city of Liverpool.
Most nights you can find him up into the early hours scribbling away or watching the NBA.