And if you liked this review, please check out some of my other reviews:
About The Lost Sisters by Holly Black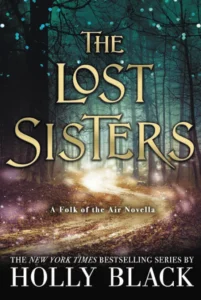 Series: The Folk of the Air #1.5
Genre: Fantasy, Young Adult, Romance, Fae, Magic, Fairies
The Lost Sisters Review
Okay, this is a REALLY late review, but life has been pretty crazy and this review kind of got buried alive under my giant pile of review drafts. Thankfully, I came across it again (took a while to dig it back up).
As a fan of the series, The Lost Sisters was a pretty sweet treat for me. Even though I like Taryn just as much as everyone else….
(You know how much that is)
I have to say that this book did help me better understand Taryn's actions better from book one, which arguably helped me to have a better reading experience in book two (and an even better experience re-reading book one). It's also very interesting to see how (in his own twisted way), Locke actually did care about Taryn. Although I don't agree (and would personally support anyone having a relationship with a person like Locke), at least now I can kind of understand the mentalities of the characters and the logic behind them.
It's because of the things shown in this book that I finally realized why Taryn would forgive Locke and how "they love differently from us (humans)". So that's a positive thing I'm going to clearly establish in this review – this book is not useless.
Because it's not useless, I'll still recommend this book to fans of the series – even though I know there are a LOT of you out there that are like me and just loath Taryn and Locke (especially after book two)…
I still hate them. A lot. They are still horrible people. But I still read it because it helps me to read the series, which I don't hate. This is why I'm still recommending this to you (who most likely also hates Taryn). Listen I understand, but just trust me. Okay? This book is really not useless.
About the Author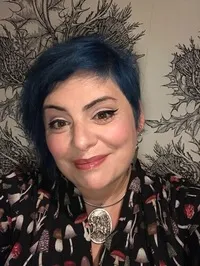 Holly Black is the #1 New York Times bestselling author of over thirty fantasy novels for kids and teens. She has been a finalist for an Eisner Award and the Lodestar Award, and the recipient of the Mythopoeic Award, a Nebula, and a Newbery Honor. Her books have been translated into 32 languages worldwide and adapted for film. She currently lives in New England with her husband and son in a house with a secret library.