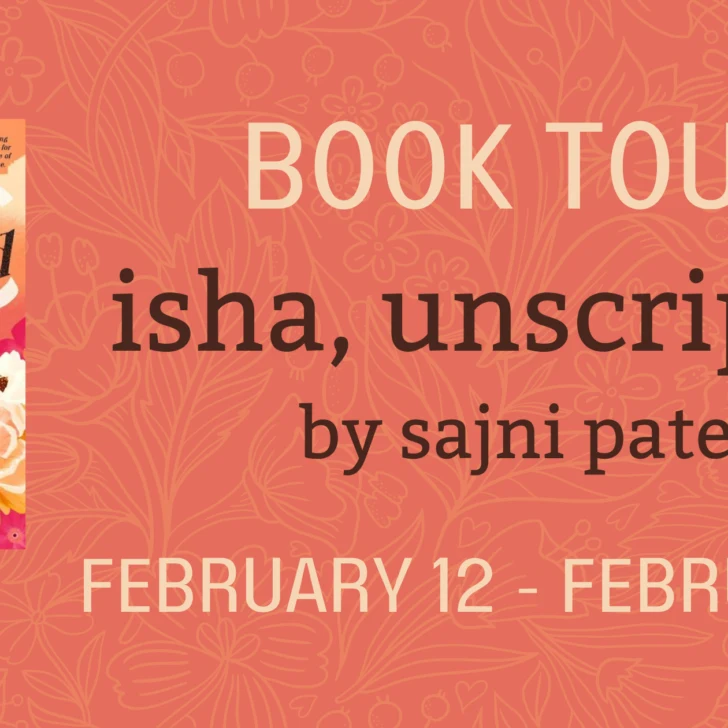 Welcome to the blog tour for 'Isha, Unscripted' by Sajni Patel! Today, I am excited to share my review of this captivating novel. 'Isha, Unscripted' takes readers on a heartfelt journey through the life of its protagonist, Isha, as she navigates love, family expectations, and her own dreams.
In this ARC review, I delve into the beautifully crafted narrative, Patel's skillful storytelling, and the vivid portrayal of South Asian culture within the book. From the very first page, I was drawn into Isha's world, captivated by her struggles, triumphs, and the complexities of her relationships.
With its seamless blend of contemporary fiction and cultural exploration, 'Isha, Unscripted' offers a fresh perspective on themes of identity, tradition, and self-discovery. Patel's writing is rich with emotion, painting a vivid picture of Isha's journey and inviting readers to empathize with her experiences.
If you're a fan of diverse books, compelling characters, and narratives that delve into the intricacies of family dynamics, 'Isha, Unscripted' is a must-read. Join me on this blog tour as we celebrate Sajni Patel's remarkable novel and explore the depths of Isha's story.
Stay tuned for my in-depth review, where I'll delve into the plot, characters, and the overall impact of 'Isha, Unscripted.' Whether you're new to Patel's work or a longtime fan, this book is sure to leave a lasting impression.
Read More

about Blog Tour: Isha, Unscripted by Sajni Patel ARC Review