In this list of Prince Falls for Commoner books recommendation list, this book is a must-read for fans of the genre, offering a unique blend of love, passion, and conflict. Follow the story of a prince who falls for a commoner, despite the obstacles and enemies that stand in their way. Get ready to be swept away by this heart-wrenching story of forbidden love and the power of the human spirit.
Crave by Tracy Wolff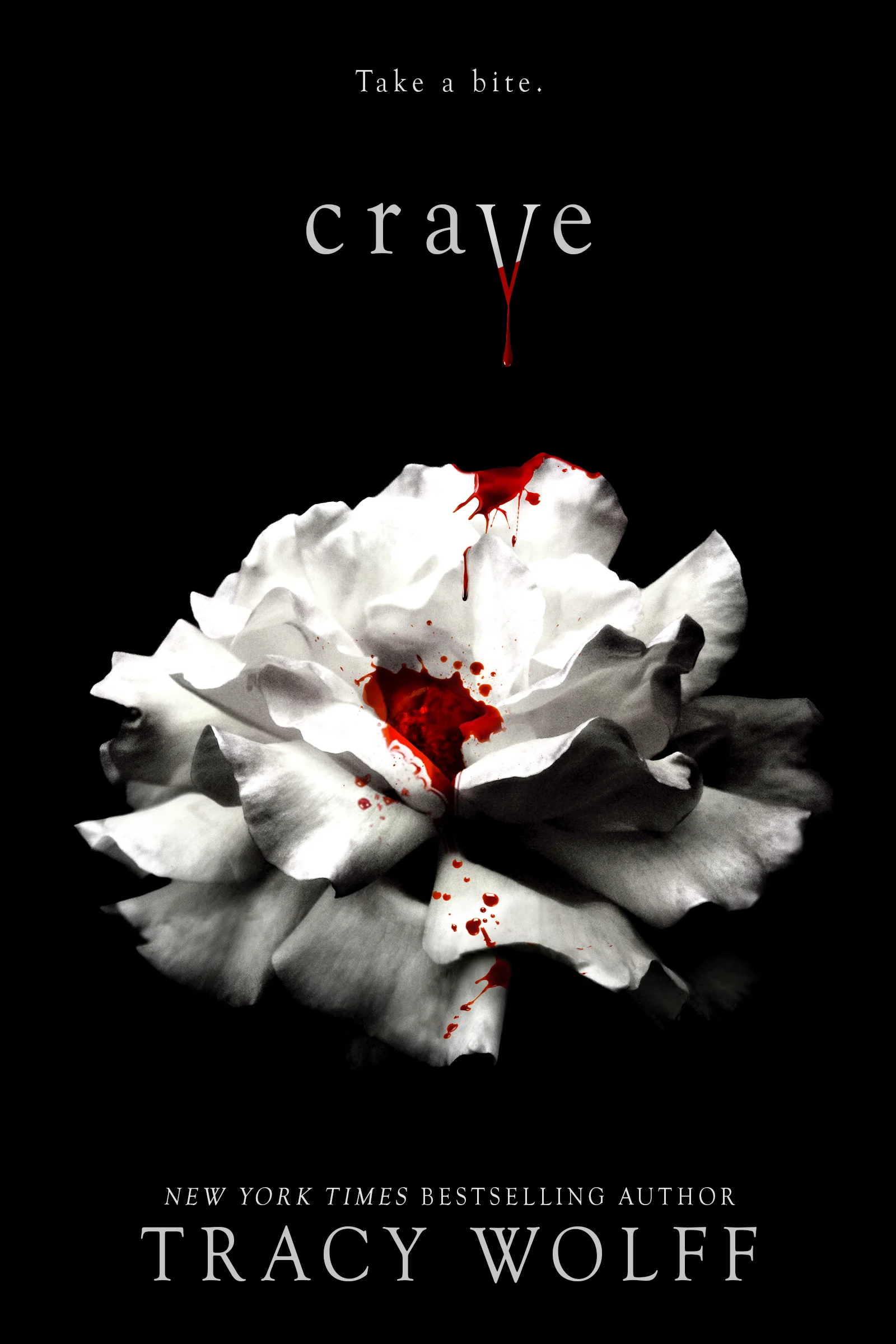 My whole world changed when I stepped inside the academy. Nothing is right about this place or the other students in it. Here I am, a mere mortal among gods…or monsters. I still can't decide which of these warring factions I belong to, if I belong at all. I only know the one thing that unites them is their hatred of me.
Then there's Jaxon Vega. A vampire with deadly secrets who hasn't felt anything for a hundred years. But there's something about him that calls to me, something broken in him that somehow fits with what's broken in me.
Which could spell death for us all.
Because Jaxon walled himself off for a reason. And now someone wants to wake a sleeping monster, and I'm wondering if I was brought here intentionally—as the bait.
Red Queen by Victoria Aveyard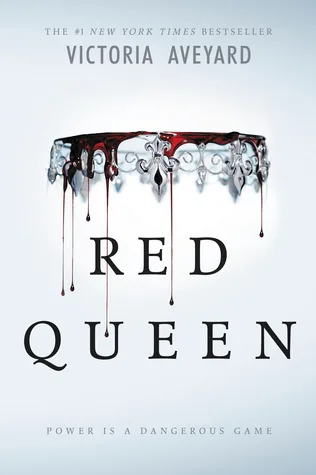 This is a world divided by blood—red or silver. The Reds are commoners, ruled by a Silver elite in possession of god-like superpowers. And to Mare Barrow, a seventeen-year-old Red girl from the poverty-stricken Stilts, it seems like nothing will ever change.
That is until she finds herself working in the Silver Palace. Here, surrounded by the people she hates the most, Mare discovers that, despite her red blood, she possesses a deadly power of her own.
One that threatens to destroy the balance of power. Fearful of Mare's potential, the Silvers hide her in plain view, declaring her a long-lost Silver princess, now engaged to a Silver prince.
Despite knowing that one misstep would mean her death, Mare works silently to help the Red Guard, a militant resistance group, and bring down the Silver regime.
But this is a world of betrayal and lies, and Mare has entered a dangerous dance—Reds against Silvers, prince against prince, and Mare against her own heart.
Cinder by Marissa Meyer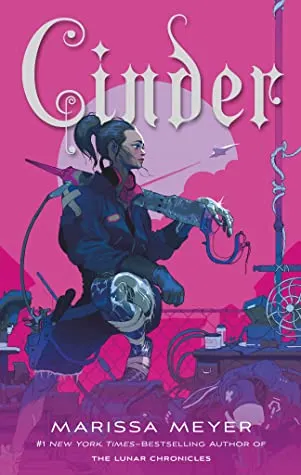 Humans and androids crowd the raucous streets of New Beijing. A deadly plague ravages the population. From space, a ruthless Lunar people watch, waiting to make their move. No one knows that Earth's fate hinges on one girl. . . . Cinder, a gifted mechanic, is a cyborg.
She's a second-class citizen with a mysterious past, reviled by her stepmother and blamed for her stepsister's illness. But when her life becomes intertwined with the handsome Prince Kai's, she suddenly finds herself at the center of an intergalactic struggle, and a forbidden attraction.
Caught between duty and freedom, loyalty and betrayal, she must uncover secrets about her past in order to protect her world's future.
A Curse So Dark and Lonely by Brigid Kemmerer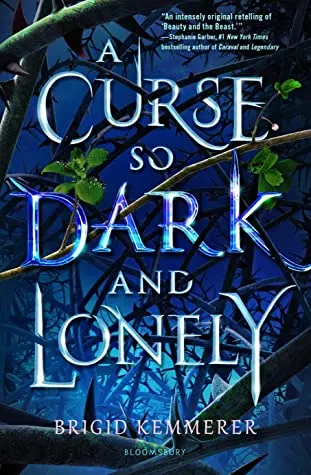 Fall in love, break the curse.
Cursed by a powerful enchantress to repeat the autumn of his eighteenth year, Prince Rhen, the heir of Emberfall, thought he could be saved easily if a girl fell for him. But that was before he turned into a vicious beast hell-bent on destruction. Before he destroyed his castle, his family, and every last shred of hope.
Break the curse, save the kingdom.
Harper doesn't know where she is or what to believe. A prince? A curse? A monster? As she spends time with Rhen in this enchanted land, she begins to understand what's at stake. And as Rhen realizes Harper is not just another girl to charm, his hope comes flooding back. But powerful forces are standing against Emberfall . . . and it will take more than a broken curse to save Harper, Rhen, and his people from utter ruin.
We Hunt the Flame by Hafsah Faizal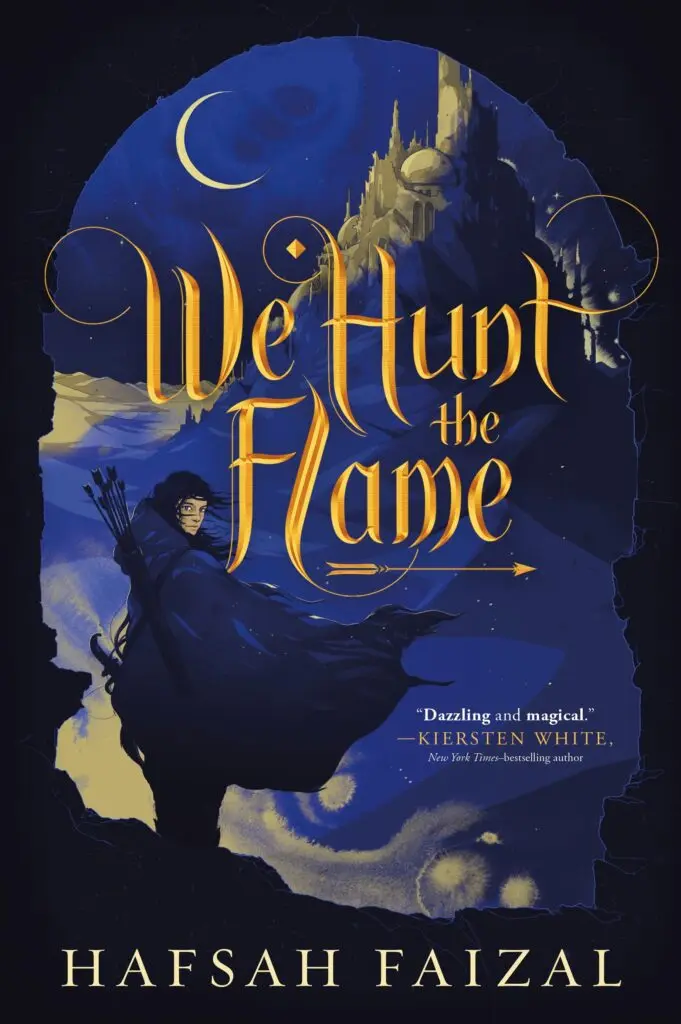 People lived because she killed. People died because he lived.
Zafira is the Hunter, disguising herself as a man when she braves the cursed forest of the Arz to feed her people. Nasir is the Prince of Death, assassinating those foolish enough to defy his autocratic father, the sultan. If Zafira was exposed as a girl, all of her achievements would be rejected; if Nasir displayed his compassion, his father would punish him in the most brutal of ways. Both Zafira and Nasir are legends in the kingdom of Arawiya–but neither wants to be.
War is brewing, and the Arz sweeps closer with each passing day, engulfing the land in shadow. When Zafira embarks on a quest to uncover a lost artifact that can restore magic to her suffering world and stop the Arz, Nasir is sent by the sultan on a similar mission: retrieve the artifact and kill the Hunter. But an ancient evil stirs as their journey unfolds–and the prize they seek may pose a threat greater than either can imagine.
The Royal We by Heather Cocks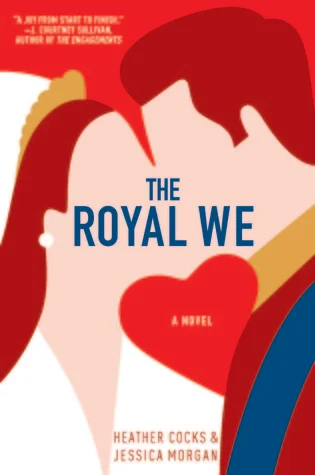 "I might be Cinderella today, but I dread who they'll think I am tomorrow. I guess it depends on what I do next."
American Rebecca Porter was never one for fairy tales. Her twin sister, Lacey, has always been the romantic who fantasized about glamour and royalty, fame and fortune. Yet it's Bex who seeks adventure at Oxford and finds herself living down the hall from Prince Nicholas, Great Britain's future king. And when Bex can't resist falling for Nick, the person behind the prince, it propels her into a world she did not expect to inhabit, under a spotlight she is not prepared to face.
Dating Nick immerses Bex in ritzy society, dazzling ski trips, and dinners at Kensington Palace with him and his charming, troublesome brother, Freddie. But the relationship also comes with unimaginable baggage: hysterical tabloids, Nick's sparkling and far more suitable ex-girlfriends, and a royal family whose private life is much thornier and more tragic than anyone on the outside knows.
The pressures are almost too much to bear, as Bex struggles to reconcile the man she loves with the monarch he's fated to become.
When Wishes Bleed by Casey L. Bond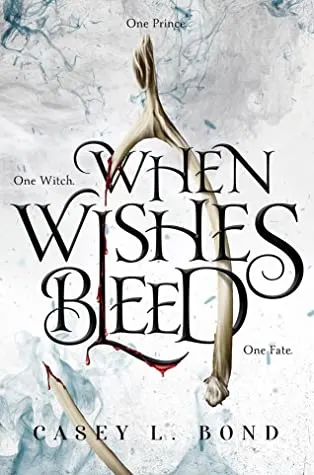 One Prince. One Witch. One Fate.
The upheaval in my life began the moment a prince stumbled into my house and asked me to read his fortune. Any other night, I might have made an excuse to get him to leave, but this was no normal visit. My fingers prickled to touch him. So, I granted his request by handing him a single wishbone. When he snapped it, the wish … bled.
Hearing me suck in a shocked breath, he asked what it meant. Such an ominous omen could only mean one thing: his death was imminent. Fate revealed that he wouldn't die of natural causes.
Someone wanted him dead. Stunned by the revelation, the man I now knew as Prince Tauren disappeared into a night I feared he wouldn't survive. The following day, I received an invitation to the castle. While it seemed the prince believed I could intervene and uncover who was plotting his death, his motives didn't stop there. I was being summoned to join twelve other women in vying for the opportunity to be his wife and future queen.
Going could mean jeopardizing my plans to reclaim my heritage and resurrect the House of Fate. But staying would guarantee Tauren's death, and the blood of his wish would be on my hands.
American Royals by Katharine McGee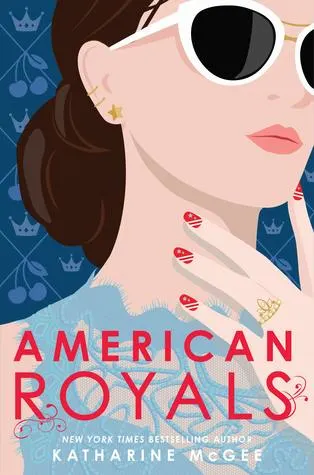 What if America had a royal family?
When America won the Revolutionary War, its people offered General George Washington a crown. Two and a half centuries later, the House of Washington still sits on the throne.
As Princess Beatrice gets closer to becoming America's first queen regnant, the duty she has embraced her entire life suddenly feels stifling.
Nobody cares about the spare except when she's breaking the rules, so Princess Samantha doesn't care much about anything, either . . . except the one boy who is distinctly off-limits to her.
And then there's Samantha's twin, Prince Jefferson. If he'd been born a generation earlier, he would have stood first in line for the throne, but the new laws of succession make him third. Most of America adores their devastatingly handsome prince . . . but two very different girls are vying to capture his heart.
The Blood Spell by C.J. Redwine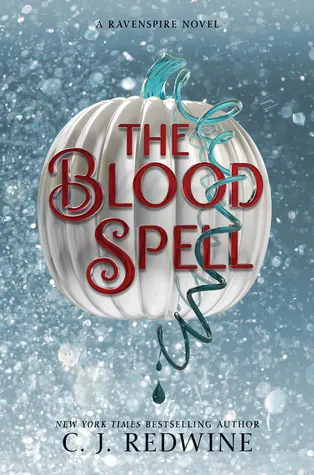 Blue de la Cour has her life planned: hide the magic in her blood and continue trying to turn metal into gold so she can help her city's homeless. But when her father is murdered and a cruel but powerful woman claims custody of Blue and her property, one wrong move could expose her—and doom her once and for all. The only one who can help? The boy she's loathed since childhood: Prince Kellan.
Kellan Renard, crown prince of Balavata, is walking a thin line between political success and devastating violence. Newly returned from boarding school, he must find a bride among the kingdom's head families and announce his betrothal—but escalating violence among the families makes the search nearly impossible. He's surprised to discover that the one person who makes him feel like he can breathe is Blue, the girl who once ruined all his best adventures.
When mysterious forces lead to disappearances throughout Balavata, Blue and Kellan must work together to find the truth. What they discover will lead them to the darkest reaches of the kingdom, and to the most painful moments of their pasts.
When romance is forbidden and evil is rising, can Blue save those she loves, even if it costs her everything?
Onyx and Ivory by Mindee Arnett and Kristine Hvam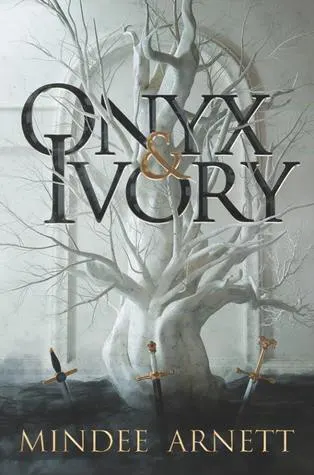 They call her Traitor Kate. It's a title Kate Brighton inherited from her father after he tried to assassinate the high king years ago. Now Kate lives as an outcast, clinging to the fringes of society as a member of the Relay, the imperial courier service.
Only those most skilled in riding and bow hunting ride for the Relay; and only the fastest survive, for when dark falls, the nightdrakes—deadly flightless dragons—come out to hunt. Fortunately, Kate has a secret edge: she is a wilder, born with magic that allows her to influence the minds of animals.
But it's this magic that she needs to keep hidden, as being a wilder is forbidden, punishable by death or exile. And it's this magic that leads her to a caravan massacred by nightdrakes in broad daylight—the only survivor her childhood friend, her first love, the boy she swore to forget, the boy who broke her heart.
The high king's second son, Corwin Tormane, never asked to lead. Even as he waits for the uror—the once-in-a-generation ritual to decide which of the king's children will succeed him—he knows it's always been his brother who will assume the throne. And that's fine by him. He'd rather spend his days away from the palace, away from the sight of his father, broken with sickness from the attempt on his life.
But the peacekeeping tour Corwin is on has given him too much time to reflect upon the night he saved his father's life—the night he condemned the would-be killer to death and lost the girl he loved. Which is why he takes it on himself to investigate rumors of unrest in one of the remote city-states, only for his caravan to be attacked—and for him to be saved by Kate.
With their paths once more entangled, Kate and Corwin have to put the past behind them. The threat of drakes who attack in the daylight is only the beginning of a darker menace stirring in the kingdom—one whose origins have dire implications for Kate's father's attack upon the king and will thrust them into the middle of a brewing civil war in the kingdom of Rime.
If you want more recommendations like this, you should visit Part I of this list. If you are struggling to get out of a reading slump, this list will help you figure out what to read next based on your favourite reads. If are craving enemies-to-lovers books like me, I highly recommend my Specified Enemies to Lovers Trope – Fantasy Edition list where I specified different types of enemies-to-lovers tropes and the books that fall into each one.