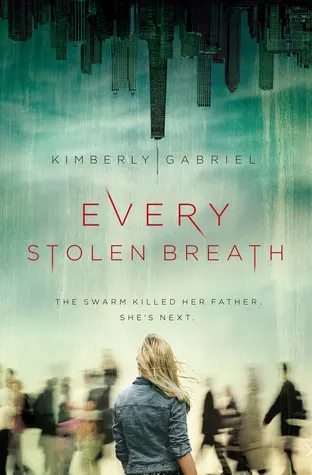 Every Stolen Breath
Author: Kimberly Gabriel
Publisher: BLINK
Release date: November 5, 2019
Genre: Young Adult, Mystery, Thriller
The Swarm is unrecognizable, untraceable, and unpredictable—random attacks on the streets of Chicago by a mob of crazed teens that leaves death in its wake. It's been two years since the last attack, but Lia Finch has found clues that reveal the Swarm is ready to claim a new victim.
Lia is the only one still pursuing her father's killers, two years after attorney Steven Finch's murder by the Swarm. Devastated and desperate for answers, Lia will do anything to uncover the reasons behind his death and to stop someone else from being struck down. But due to debilitating asthma and PTSD that leaves her with a tenuous hold on reality, Lia is the last person to mount a crusade on her own.
After a close encounter with the Swarm puts Lia on their radar, she teams up with a teen hacker, a reporter, and a mysterious stranger who knows firsthand how the mob works. Together, they work to uncover the master puppeteer behind the group. Though if Lia and her network don't stop the person pulling the strings—and fast—Lia may end up the next target.
my review
I received a free copy for an honest review:
Three topics I want to talk about:
– The dangers of mental disorder associated labels
– The protagonist's sarcasm is beautiful
– Not too cliche
– Really original idea actually
– Wasn't stretched for the sake of being longer
– The pleasant blend of different genres that make up the unique vibe of the book
As you can see from the (extraordinarily sophisticated) list I made above that I'm totally going to discuss in order, I…actually really like this book. It was a book that I not only enjoyed for the sake of entertainment but also because of the deeper messages I can associate with.
Lia's treatment from the people around her – including even her closest friend and mother – really reminded me of the unfortunate topic of labels. I have heard this from countless people who have voiced this (which I cannot agree more): the labels that associate with mental disorders is completely unjust. When you have a cold, people would not look at you differently or treat you with prejudice especially after it's gone – there's no label in society for "people with cold". However, if people catch wind (even if it's a rumor) of you having any sort of mental disorder, you get labeled – and this label is embedded to you no matter how long as passed and whether you still have it or not. This is a truly tragic phenomenon that ruins people's lives and greatly hinders the progression of mental health improvement among people.
But even within just a grim topic, Lia makes everything better even for me as a reader. Her pure sarcasm toward the ignorance of people around is truly the most beautiful thing I have seen I've seen in a long time:
"Both library assistants are absorbed with their computers. Before a social worker or principle comes to whisk me away to a private room where I can discuss my feelings on the tragedies of my life, I need to at least figure out who the rest of these men are".
(That was beautiful *dramatically wipes away tear*)
Lia's brilliant narration also boosts the entertainment value of the book despite its grim themes around 50 – 70%, which makes it one of the biggest reasons why this book was a hit for me personally.
Another praiseworthy aspect of the book is in its originality, which is a byproduct between the incorporation of the futuristic-like story-line to young adult mystery and romance. The whole concept of "swarm" was really interesting – and frankly quite realistic for a story that took place in another replicate of our world that is not our own. This threat doesn't feel over-the-top and definitely has a symbolic undertone open to the reader's interpretation.
Ultimately, I would recommend this book for people who are purely looking for entertainment and readers who are craving books with a deeper connotation.
Rating: 4/5
favorite quotes
"My Cell buzzes like it's having a seizure, pulling me from a deep sleep…"like a puppy who wants to be fed, my phone won't shut up.
This is exactly why I don't have a dog".
"I library assistant with heavily dyed dark hair and red lipstick peers down at us. I scan the library for the other library assistant, the one I first talked to when we came in. I want her to wave her friend off, but he's nowhere to be sen. I can't remember her name to even reference her. Just like this library assistant, they tend to blend in with every other nameless adult wandering the hallways of our schools. It would be so helpful if they worse name-tags like waitresses at dinner".
"'I give us five minutes, tops'. Adam directs my attention to the library assistant returning to the circulation desk. She whispers to her anonymous colleague, something about us that causes Library Assistant Number Two to glance my way with a look of horror and pity. One of them picks up the phone.
'Five minutes is generous,' I say."
"Mr. Mater starts talking to both library assistants, who once again flash me a look of pity."
about the author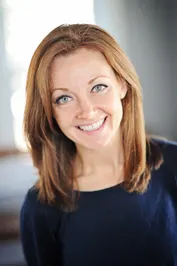 Kimberly Gabriel started writing in fourth grade when she wrote, bound, and gave away books of terrible poetry to family and teachers as holiday gifts. Today she is an English teacher, who still squanders all free minutes to write and uses it as the best scapegoat for her laundry avoidance issues. When she is not teaching or writing, Kimberly is enjoying life with her husband, her three beautiful children, and a seriously beautiful boxer in the northern suburbs of Chicago. Every Stolen Breath is her debut novel and a Junior Library Guild Gold Standard Selection.