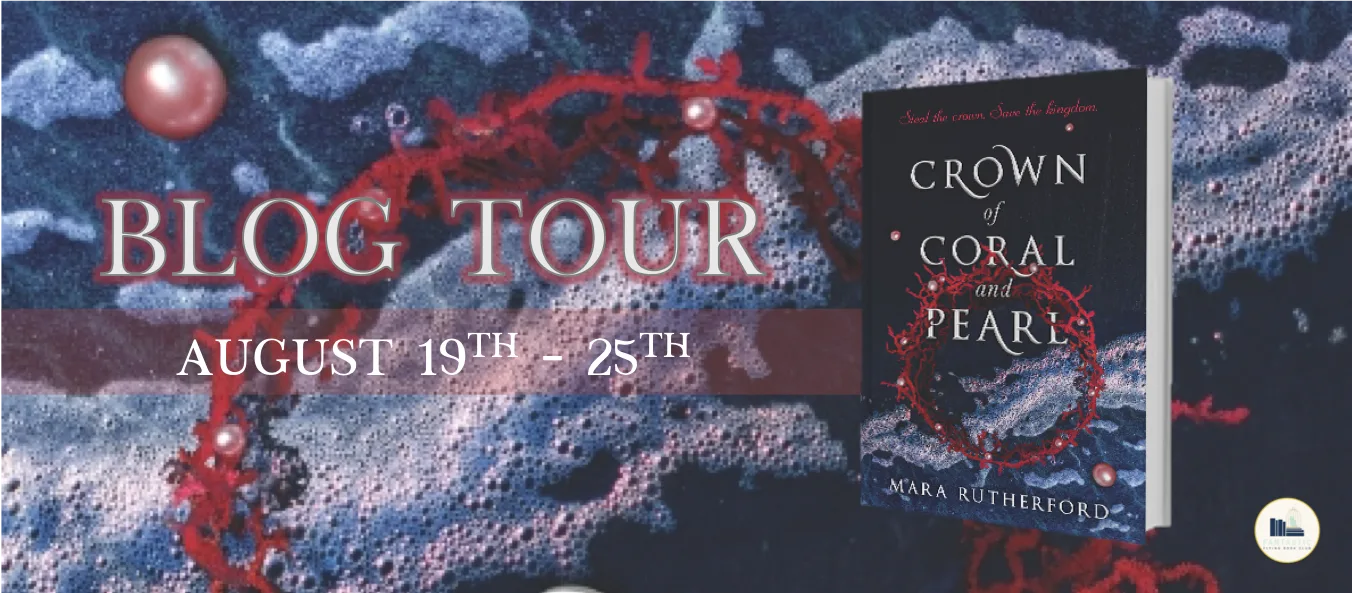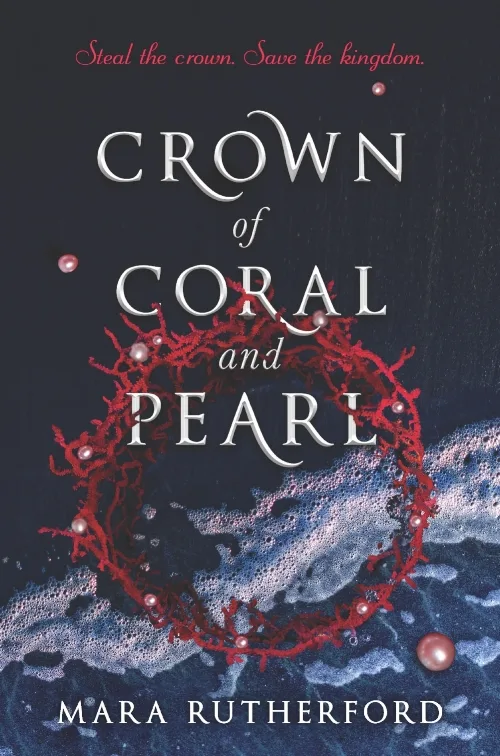 Crown of Coral and Pearl
Author: Mara Rutherford
Publisher: Inkyard Press
Release Date: August 27th 2019
Genre: Young Adult, Fantasy
For generations, the princes of Ilara have married the most beautiful maidens from the ocean village of Varenia. But though every girl longs to be chosen as the next princess, the cost of becoming royalty is higher than any of them could ever imagine…
Nor once dreamed of seeing the wondrous wealth and beauty of Ilara, the kingdom that's ruled her village for as long as anyone can remember. But when a childhood accident left her with a permanent scar, it became clear that her identical twin sister, Zadie, would likely be chosen to marry the Crown Prince—while Nor remained behind, unable to ever set foot on land.
Then Zadie is gravely injured, and Nor is sent to Ilara in her place. To Nor's dismay, her future husband, Prince Ceren, is as forbidding and cold as his home—a castle carved into a mountain and devoid of sunlight. And as she grows closer to Ceren's brother, the charming Prince Talin, Nor uncovers startling truths about a failing royal bloodline, a murdered queen… and a plot to destroy the home she was once so eager to leave.
In order to save her people, Nor must learn to negotiate the treacherous protocols of a court where lies reign and obsession rules. But discovering her own formidable strength may be the one move that costs her everything: the crown, Varenia and Zadie.
my review + favorite quotes
I received a free copy for an honest review.
This is one of the best books I've read this month, and is a running candidate for one fo the best books I've read this year.
This is one of the best books I've read this month and is a running candidate for one of the best books I've read this year.This book was beautiful, entertaining, and meaningful. It was truly as beautiful was a crown made of pearls and corals. I love so many things about this book, but I'm going to try to make this review more organized so that it's less of a rant by kind of "categorizing" my favorite aspects:
The twins – Zadie and Nor, the pearl and the coral.
The relationship between Zadie and Nor is the most precious and beautiful sibling relationship – specifically twins – that I have ever read. I'm also especially enjoying this aspect of the book after reading The Wicked King (Holly Black fans where are you at). It's like the "restore my faith in sibling relationship moment" because finally a book took a sibling relationship and turned it into something beautiful instead of making it more controversial through treachery and twistedness.
"Because you are the twin of my soul. You know me better than anyone ever has or ever will. Because I trust you more than I trust Sami. And because you are the strongest person I have ever known. Only you can help me".
The relationship between the twins and how it intertwined with the story and the symbolic references between pearls and corals truly reflected positively in the author's writing. She was able to make the purest and beautiful love between the siblings without making it too unrealistic or too cheesy in any way. They struggle overlapped fantastically with the twin's own characteristics and storyline but it still managed to convey the pure love between them despite the struggles that threaten to tear them apart. This was truly a precious pair that needs to be protected, and I cannot think of pair of siblings in another fictional work (especially twins) that so well conveyed the meaning of the term " the twin of my soul".
"'You have been everything for me,' she said, her voice thick with emotion. 'My arms when I wasn't permitted to row, my legs when I wasn't permitted to dive. My lips when I couldn't defend myself from Mother. Now I need you to be my hands, Nor".
The story-line.
I believe one of the hardest things to do when writing the "plot" is adding the layers. A good book – a good plot – would have multiple character motives and story-lines overlapping with different arcs to make up this one ultimate arc, while still making it all work and not a disastrous mess. That to me is what I called "good writing", specifically in the story-line aspect. I think this book did a phenomenal job in that aspect. Different character motives fit perfectly with each other to allow the story the continue like pieces in one giant machine, and different story-lines intertwine to make up the whole book while still making it "work". This book did a really great job using different character motivations and story-lines to contribute to the flow of the protagonist' ultimate goal – making this book really complicated and in-depth but still extremely organized.
The reoccurring symbols and themes.
The symbols representing different themes and characters also heavily contributed to the book's depth and my excellent reading experience. Aside from the obvious symbolism between the pearl (Zadie) and coral (Nor) and how their relationship correlates with the formation of the pearls and blood corals in the book, the author using its fictional culture to link back to real-life themes such as deception and trust is another example of the utilization of symbolism in the story (and how well its done).
"But we weren't just to be aware of lionfish; we were to steer clear of anyone too flashy, too proud"
I think it was a brilliant move to utilize lullabies to communicate another vital lesson. Not only does it help strengthen the world building by acting as another example of the Verian's culture, it made the world even more meaningful by hinting warnings to the children since a young age, which to me is really clever (not just on a parenting standpoint, but on a writing standpoint as well).
To make this even better, the references/symbols used in the lullabies are also directly used to convey Talin and Ceren and is used to make some fantastic dialogue and character interactions.
"The stonefish was even more dangerous than the lionfish, in part because it had stronger venom but also because it was hard to see. a stonefish could blend into the rocks around it so well you wouldn't know it was there until it was too late and you'd placed a hand or foot directly on top of it. The message there was clear: be careful and cautious with your heart, for things are not always what they seem. At least the lionfish made its presence known."
Nor.
Nor is not a stupid protagonist!
*Cue overly sarcastic-overdramatic gasp*
You have no idea how HAPPY I was when I saw this quote:
"I wanted to tell her my own story – it seemed only fair, considering I was asking for hers. But we'd just met. It would be stupid to assume I could trust her."
Oh my god a protagonist that doesn't trust every first person that they come across??!! NOR WHERE HAVE YOU BEEN WHEN I WAS SUFFERING THROUGH ALMOST EVERY SINGLE YA BOOK EVER.
The romance.
Okay so I think I may be losing you because this review is getting a bit too long so here is all you need to know:
Great chemistry/dialogue/interactions
Great view *wink wink*
Please just go read and support this book! This book was great and really such a fantastic read it got me out of my reading slump.
Rating: 5/5
even more favorite quotes (that's how
much I love this book)
"It was beautiful, I realized, the perfect complement to the smooth pink spheres. Nor and Zadie. Coral and pearl. Powerful and beautiful because of each other, not in spite of each other".
"As pure and as unblemished as a Varenian pearl".
about the author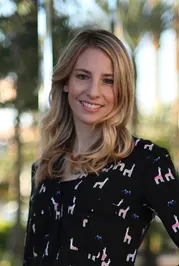 Mara Rutherford began her writing career as a journalist but quickly discovered she far preferred fantasy to reality. Originally from California, Mara has since lived all over the world, from Russia to Peru, along with her Marine-turned-diplomat husband and two sons. A triplet born on Leap Day, Mara holds a Master's degree in Cultural Studies from the University of London and would rather study the folklore of her next post than the language (which she has found is a lot more fun but not nearly as useful). She is a former Pitch Wars mentee and three-time mentor. Her debut YA fantasy, CORAL AND PEARL, will release from Harlequin Teen in Fall 2019.