To see more book reviews like this check out my collection!
About Academy of Assassins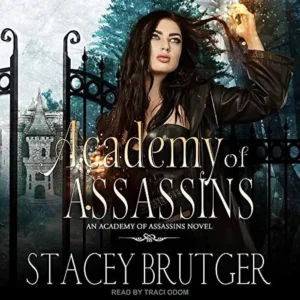 Author: Stacey Brutger
Genre: Reverse Harem, Fantasy, YA, Romance
ONLY ONE THING STANDS BETWEEN HUMANS AND THE DEADLY SUPERNATURAL WORLD…THE ACADEMY OF ASSASSINS.
Abandoned as a child and unable to remember her past, Morgan was raised as a hunter, one of an elite group of fighters sworn to protect humans from the dangerous paranormal creatures who invade our world…creatures such as herself. Her life changes the day she's summoned to the Academy of Assassins, a school that trains witches and hunters to eradicate paranormals who prey on humans. Her first assignment—find and eliminate the killer who is using the Academy as their own personal hunting ground.
As Morgan delves deeper into the investigation, she will need to dodge assassination attempts, avoid the distraction of romantic entanglements with the devilishly handsome security expert, Kincade, and his maddeningly overprotective teammates, while keeping the volatile magic in her blood concealed from those who would use it for their own purposes. When the danger increases and the school is threatened, Morgan must unearth her missing memories before someone finishes the job they started so long ago—killing her and unleashing a plague that will consume the world.
Academy of Assassins Review
I received a free copy for an honest review.
The importance of audiobook quality guys. I definitely experienced this firsthand through this book.
I really want to get into my experience with the audiobook before I get into the actual review for the book since it did play a pretty significant part in the reasoning behind my 3-star review. There was absolutely nothing wrong with the heroine narrator's narration and voice acting. But what really ruined the experience for me was when it came to the voice acting of the guys.
To remind everyone this is extremely important: first off, this is a harem book. The guys and their portrayal play a huge part. Second, this book has romance. You do not want the voice of the male characters in an audiobook to "put the reader off".
Unfortunately, that was exactly what happened.
There are some audiobooks out there where the female narrator did such a fantastic job with voicing the male actors (Shadow and Bone, When the Dead Comes Knockin') that you may even prefer that version of the voice instead of the actual male actors' voices. You will also know if this area was well done if you eventually forget that this male character – or all the characters in general – are voiced by the same voice actor.
A good audiobook is good when it makes you forget since it directly represents how immersed a reader is and how comfortable they are in imagining the characters with the voices.
Whenever I heard the guys' voices – every single one of them, I get taken out of the story. It's…it's really bad for the reading experience. It also didn't help that at that point of the book (I was over half), I had realized how…unlikable and boring the romance was. It was…not good. Not good at all. To me (I don't know what other people think), it was bland, boring, and I really just didn't care about the pairings.
The voice acting in Academy of Assassins was the final seal in the coffin. I had seen the signs, and I just knew at that point, this book is not for me. It was a shame because I was really looking forward to reading this book, but it did not live up to my expectations from the synopsis.
Oh well, things like this happen when you read a lot. We all come across jackpots and disappointments once in a while. I just hope I'll find a better academy-related book like Academy of Assassins next time since I am kind of craving a genuinely good one.
About the Author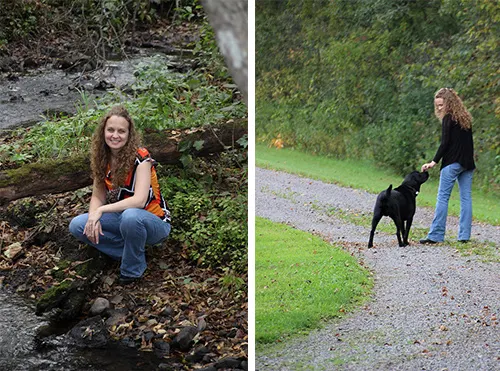 Stacey Brutger lives in a small town in Minnesota with her husband and an assortment of animals.
When she's not reading (from the towering stack of books she can't resist buying), she enjoys creating stories about exotic worlds and grand adventures…then shoving in her characters to see how they'd survive. She enjoys writing anything paranormal from contemporary to historical.