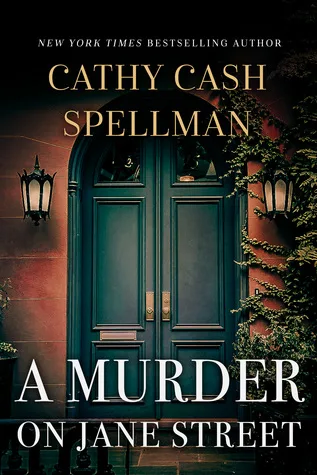 A Murder on Jane Street by Cathy Cash Spellman
Genre: Mystery, thriller, fiction, crime
Publisher: The Wild Harp & Co., Inc.
Publication date: July 16th 2019
A brutal murder.
A heinous secret.
A deadly conspiracy.
The brutal murder of the little old lady next door puts FitzHugh Donovan on the case. A retired New York City Police Chief, he knows a cover-up when he sees one and his Irish Cop conscience can't let that happen.
Now, Fitz, his family and his quirky band of Bleecker Street Irregulars are ensnared in the bizarre secret the woman died to protect.
Is this a cold case turned hot again, or an unspeakable conspiracy that could alter the course of history?
Fitz doesn't yet know how high the stakes are, that failure isn't an option, and that the little old lady was so much more than she appeared. But he's trying to keep everyone alive long enough to find out.
Characters you'll care about, dark shocking secrets, and disturbing similarities to today's political scene, will keep you turning pages to an ending you won't see coming.
my review
I received a free copy for an honest review.
This book is…in kind of a special state. It was not a well-written thriller novel, but because I stopped reading it like a thriller novel, I got myself to enjoy it.
Yeah, I don't think that's good.
But to be clear this book was all bad – there were many things I loved and must give credit for such as the concept of this book. I thought it was brilliant how the book used such a controversial and historically significant topic as its core, and I also appreciated how it made the effort to raise awareness of the Nazi topic and the horrible things they have done, as well as what the Allies government have done. Other things I need to give credit for include the ambitious storyline (which can be greatly reflected from the staggering scale of the conflict) as well as the stupendous characteristics of the cast.
Also, now I clarified the things I liked, let's get into the things I didn't like as much.
Remember how I mentioned the book taking the effort to raise awareness for real-live conflicts? That's actually kind of where my biggest problem with the book started: the book tried a bit too hard in that aspect.
This is supposed to be a thriller NOVEL. Not a history textbook. The huge historical context is supposed to be intertwined with the fictional aspect of this book to make a good THRILLER/MYSTERY FICTIONAL story. But because the book tried so overwhelmingly much to promote (to the point of shoving it into the reader's faces) that aspect of history, the dialogues, story, and writing style all became extremely unnatural and awkward, which took so much out of the reading experience. In other words, because this book tried so hard to raise real-life awareness in a fictional novel, it felt a lot of more like the commercials you see where they have an awkward ski where there's a "scenario", but the actors are obviously promoting something because everything just seems so fake.
So when I meant that I started to enjoy it after I stopped viewing it like mystery/thriller/fictional novel, I meant I started to enjoy it because I started to view it as a history textbook instead.
And I like history. And I like learning. I learned stuff from this book.
Yeah, I guess that's good, but something tells me that's not what the author is aiming for….and at the end of the day that makes it a bad thriller/mystery/fictional novel when the reader can only enjoy it by reading like a HISTORY TEXTBOOK.
There are so many things wrong with that statement.
At the end of the day, I enjoyed this book because I learned new knowledge. But from a book reviewer standpoint and by definition, this was NOT a good mystery/thriller/fictional novel. A bit of a shame.
Rating: 3/5
about the author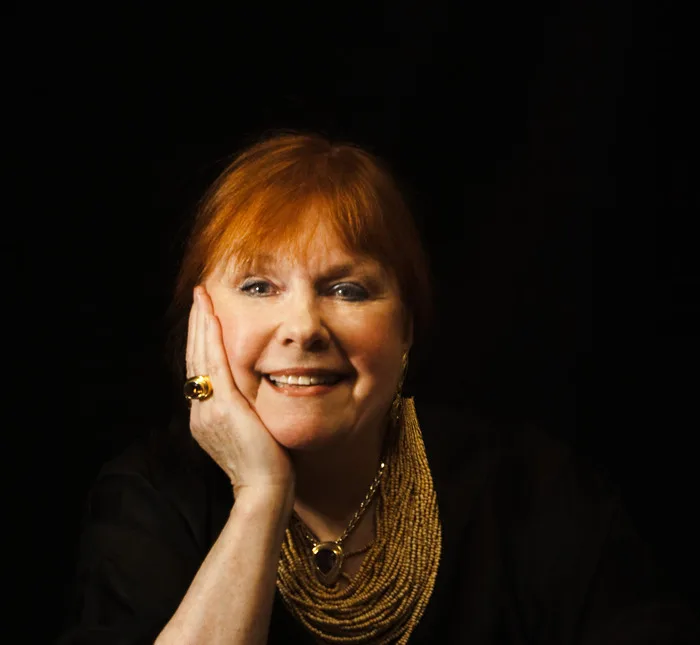 Cathy Cash Spellman is a best-selling author of multiple books that have been on The New York Times Bestseller List and International Bestseller lists, in both hardcover and paperback. Bless the Child became a Paramount movie starring Kim Basinger and Jimmy Smits, and has developed a cult following since it's Paramount release in 2000. Cathy's books have been sold in 22 countries.
Cathy was born to two parents who loved to read and filled their home with books and poetry. The small town in which she grew up had a library that was a small castle, brought over stone by stone from Europe, and gifted to the town by a benefactor, replete with suits of armor, stained glass windows and a round tower that held the classics. It was to this fairytale place that Cathy biked every afternoon after school to immerse herself in stories and to dream of one day seeing her own books on the shelves of such a magical place.
Born with a caul, the Irish harbinger of Second Sight, Cathy has always been an ardent student and practitioner of multiple esoteric disciplines: astrology, metaphysics, and a wide variety of healing modalities including Qi Gung, Traditional Chinese Medicine, Cranio Sacral Therapy, Homeopathy, and spiritual healing. She holds Black Belt rank in Goju-Ryu Karate has had the joy and privilege of studying with shamans, healers, Native American medicine men and women, a Jain saint and a Tibetan High Lama.
If you'd like to learn more about her adventurous life, Cathy invites you to visit her website at www.cathycashspellman.com